The seas are rarely calm for too long in the Dystopian Age, and this month is no exception with many new releases for Dystopian Wars.
Introducing the Cyclone of Shadows Campaign Set, an exciting new addition that fans of narrative play will love. Serving as a campaign supplement for your games of Dystopian Wars, this set contains a hefty offering of narrative materials, expanded encounters, and even the Admiral's League – our take on Organised Play for Dystopian Wars. This is not one you will want to miss!
No need to deploy the landing gears, the Alexayev Battlefleet Set is here to bring Commonwealth players all the hovercraft they desire contained within the largest Ekranoplan. The excitement about the devastating Alexayev is palpable!
Following the soon-to-be-released Hachiman Battlefleet Set, the Japanese Support Squadrons offer Empire players a way to expand their fleet this month, as well as the Order Exemplar Squadrons offering the same for any Sultanate player.
Due to be released at the end of May 2023.
---

---
Dystopian Wars
Get ready to jump head first into the new Cyclone of Shadows Campaign Set, packed with new encounters, terrain and all you need to host your own Admiral's League! For Commonwealth fans, the Alexayev Battlefleet Set is equal parts awe-inspiring and devastating on the tabletop, featuring the titular Heavy Transport.
Add additional units to your Empire and Sultanate fleets with the Japanese Support Squadrons and Order Exemplar Squadrons, packed with the ships needed to perfect your force.
---
Cyclone of Shadows Campaign Set
This massive, 154 page campaign supplement is the biggest update to Dystopian Wars since its launch. The book contains a huge slice of narrative material exploring the Dystopian Age during the events of 1874. It also contains several expansions to the core rules of the game, which can be used separately or can be combined to enhance your Dystopian Wars Encounters.
View fullsize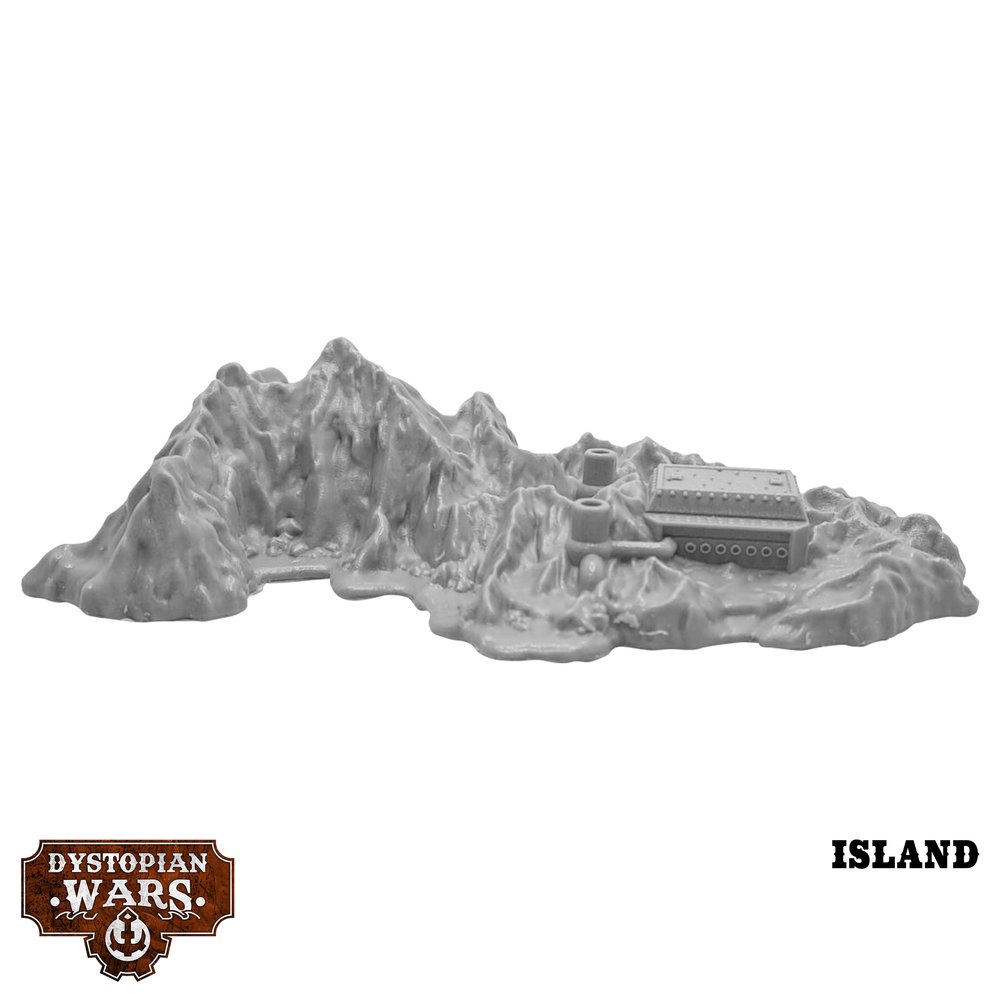 View fullsize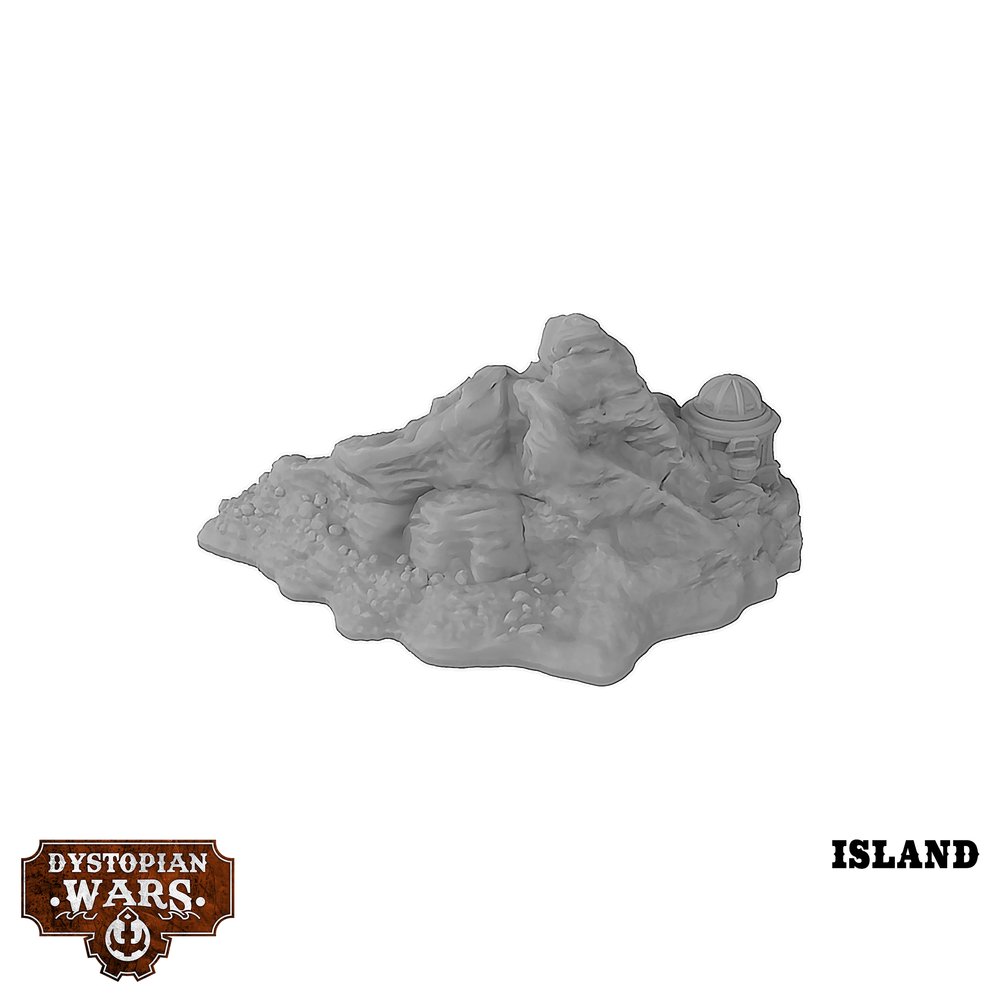 View fullsize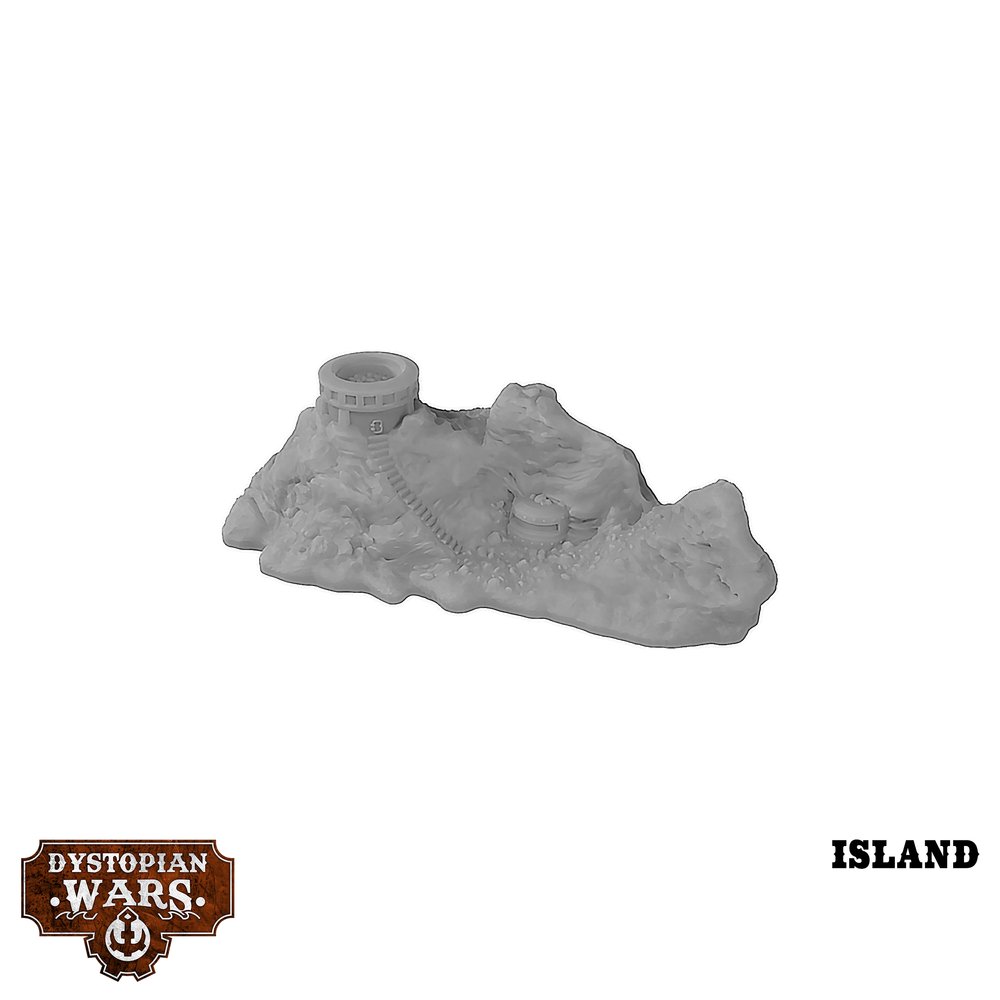 View fullsize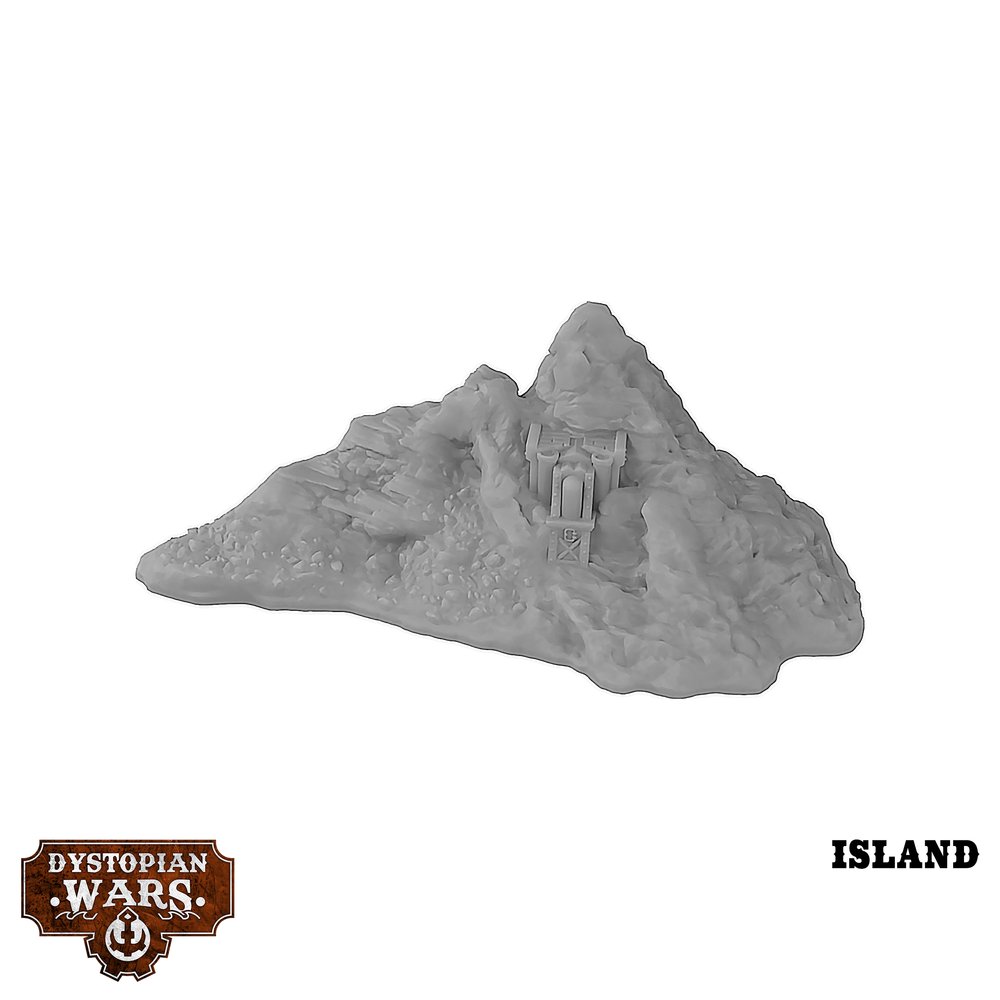 View fullsize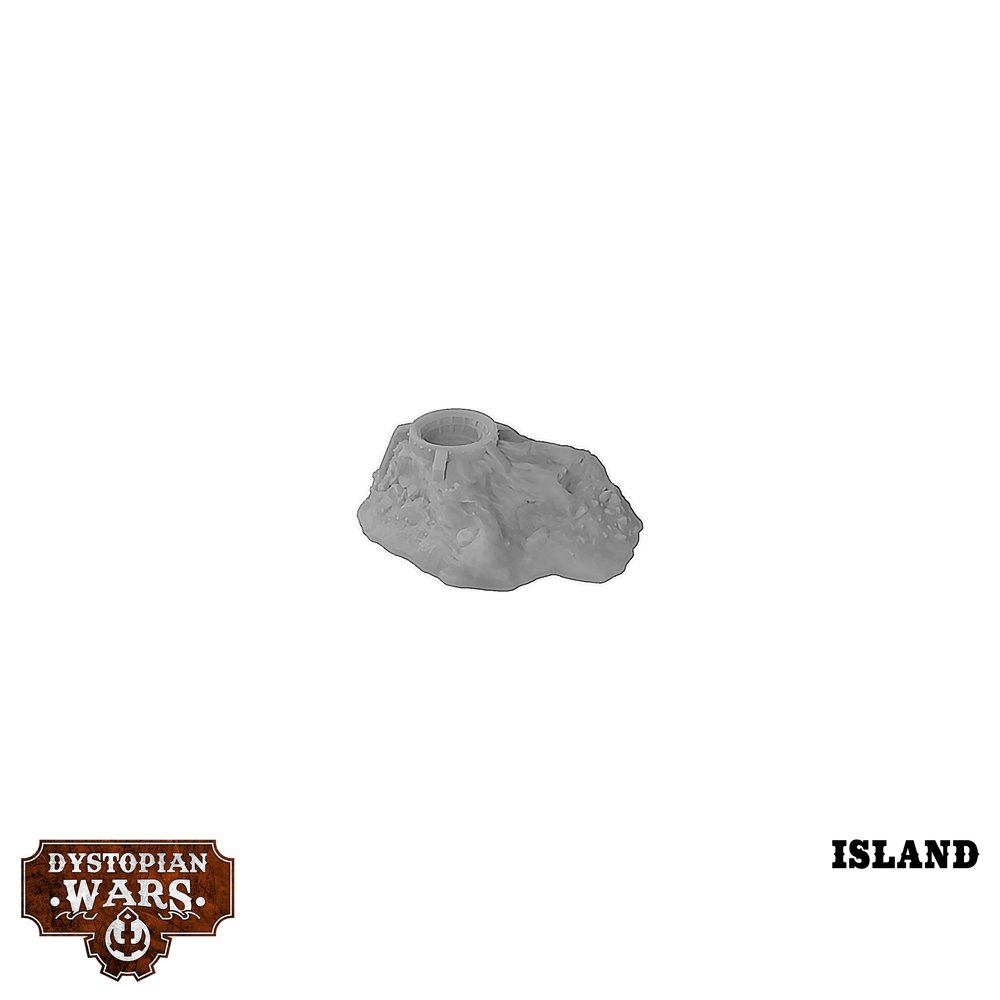 View fullsize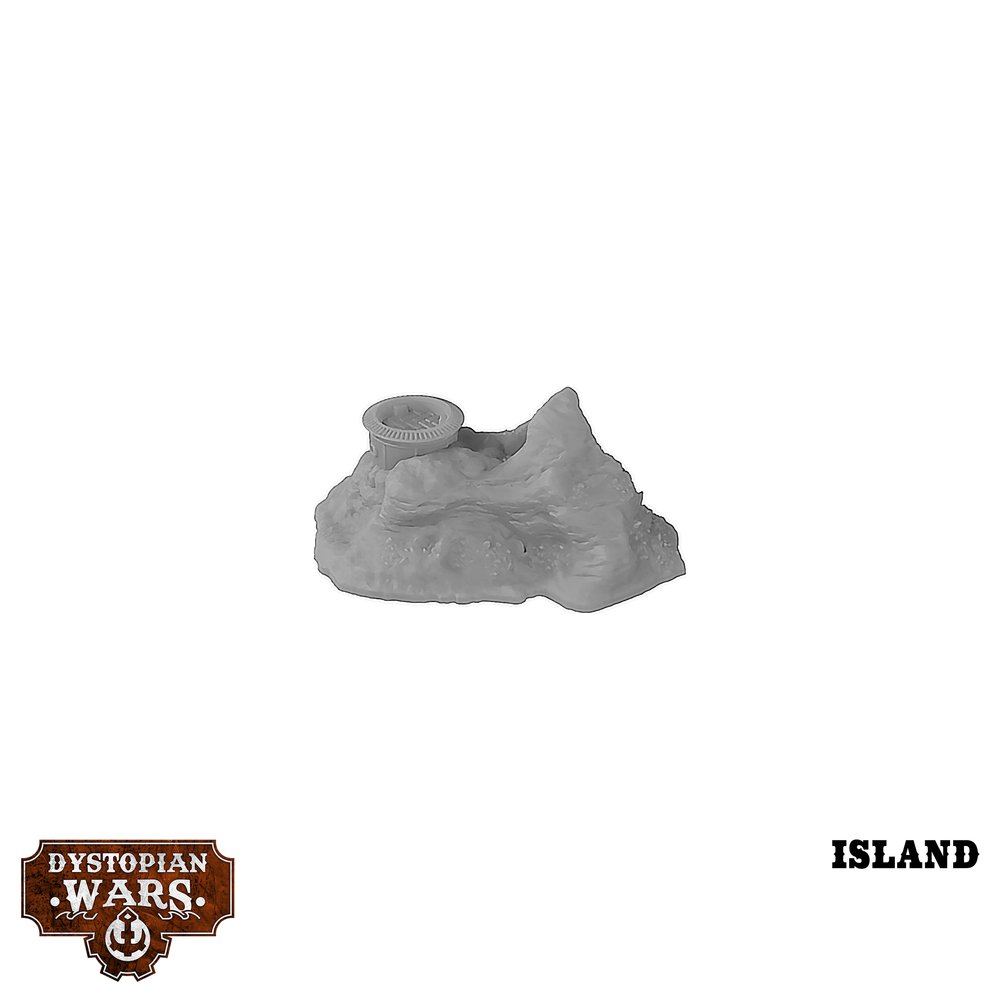 View fullsize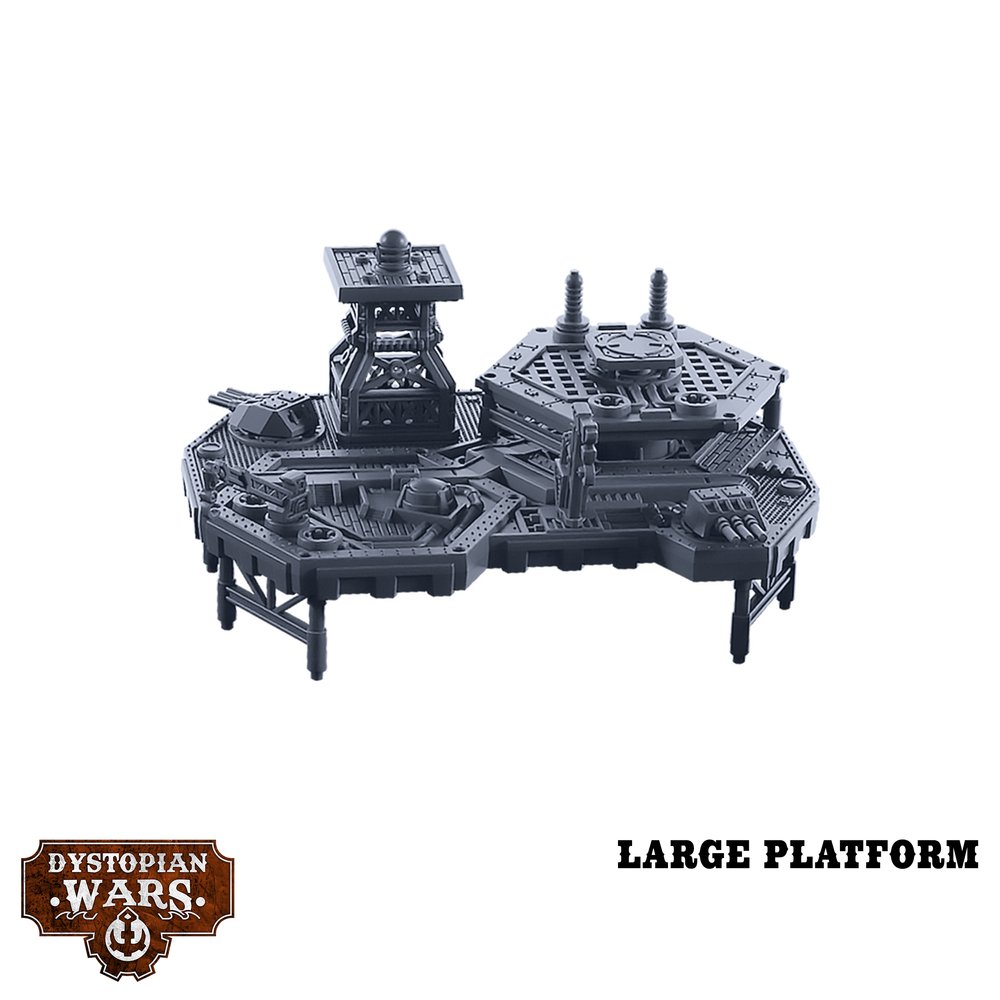 View fullsize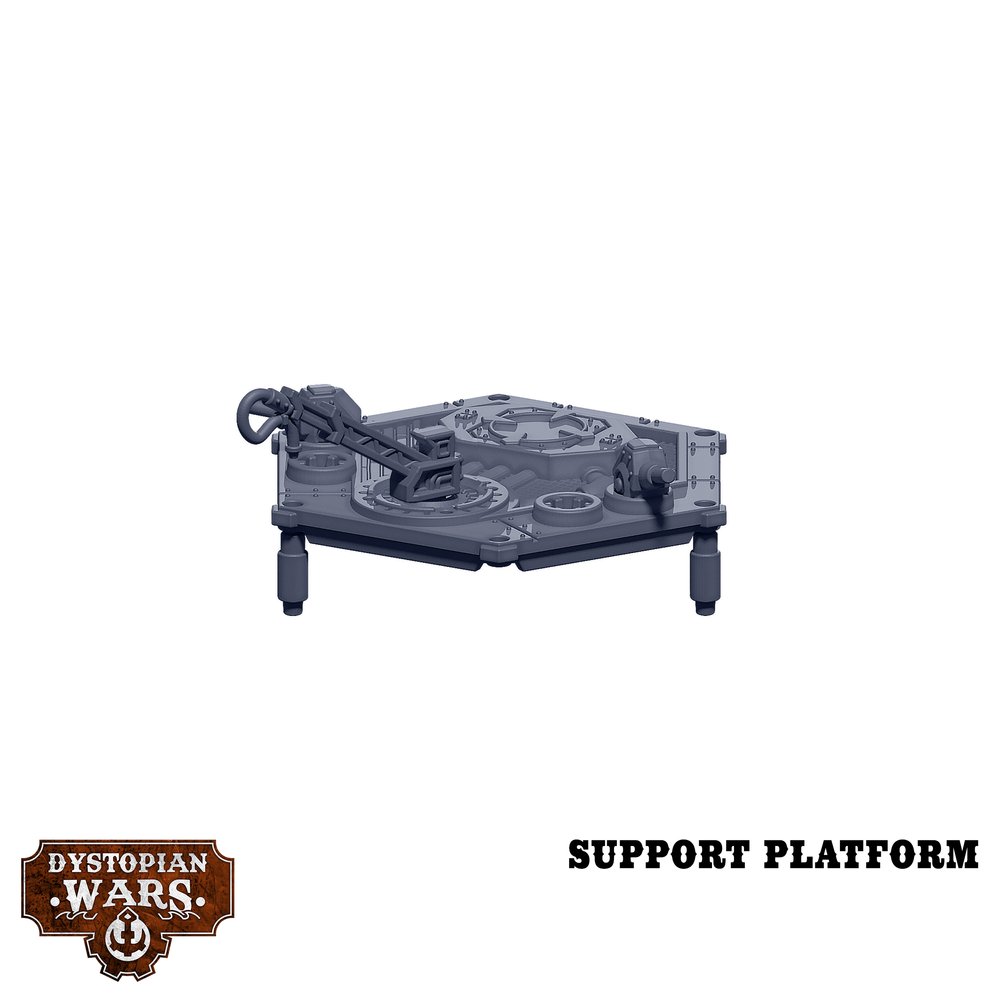 From gaining special patronages by key characters in the Dystopian Age to support your Forces, to fighting pitch dark sea battles with a variety of Desperate and Perilous encounters. There are also guidelines for taking part in the organised play events known as the Admiral's League. There's plenty to thrill everyone in the Cyclone of Shadows.
View fullsize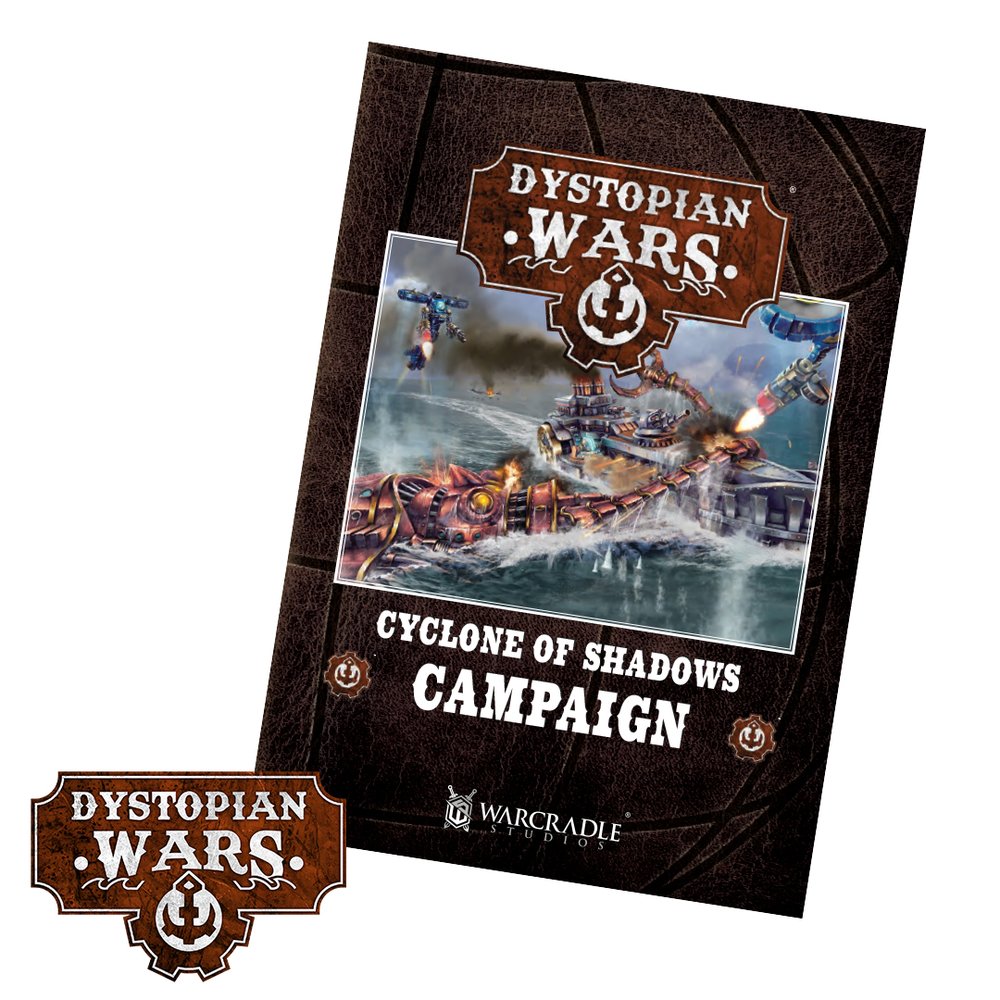 View fullsize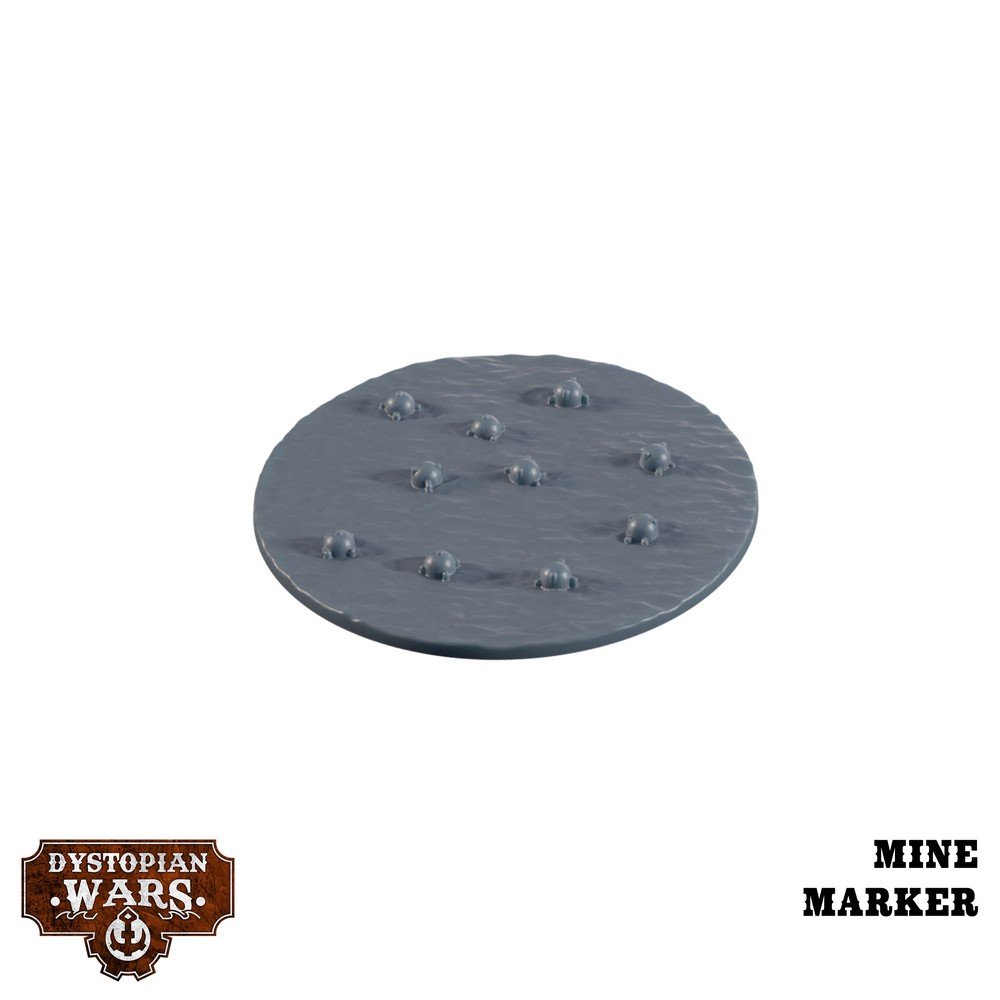 View fullsize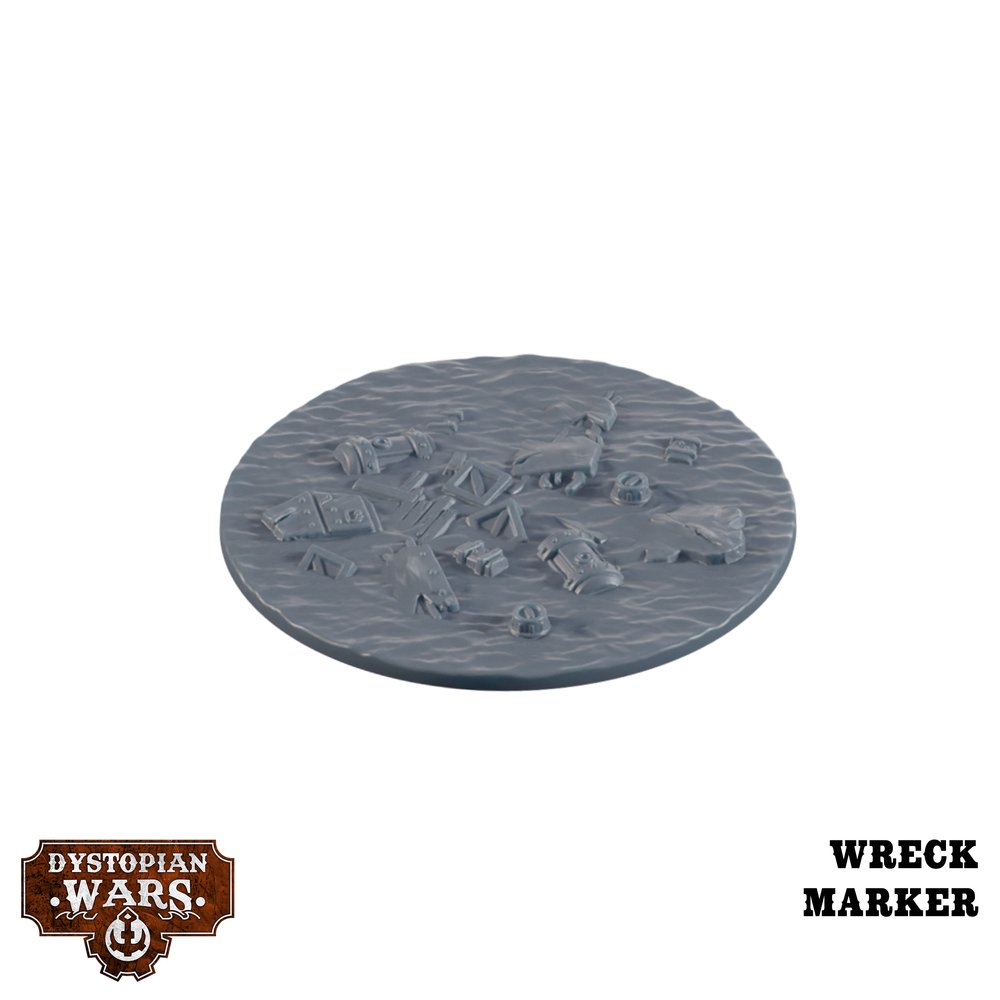 This box contains:
3x Large Platforms (with multiple build options)

3x Small Platforms (with multiple build options)

6x Islands

3x Minefield Markers

3x Wreck Markers

1x Campaign Book
---
Alexayev Battlefleet Set
"The Alexayev Ekranoplan Heavy Transport is an engineering marvel, a case of mankind's ingenuity over nature… [It] is a vessel that works by the mantra; 'strike fast, strike hard.'"
View fullsize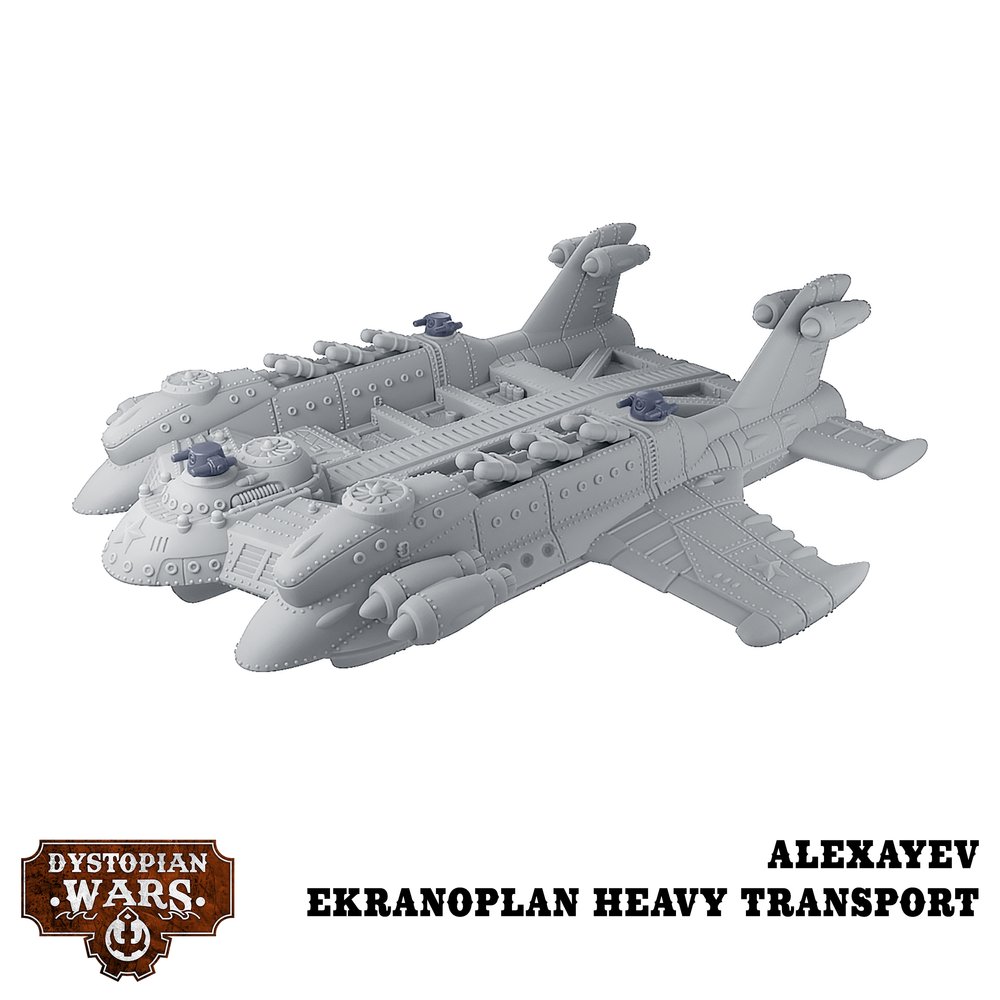 View fullsize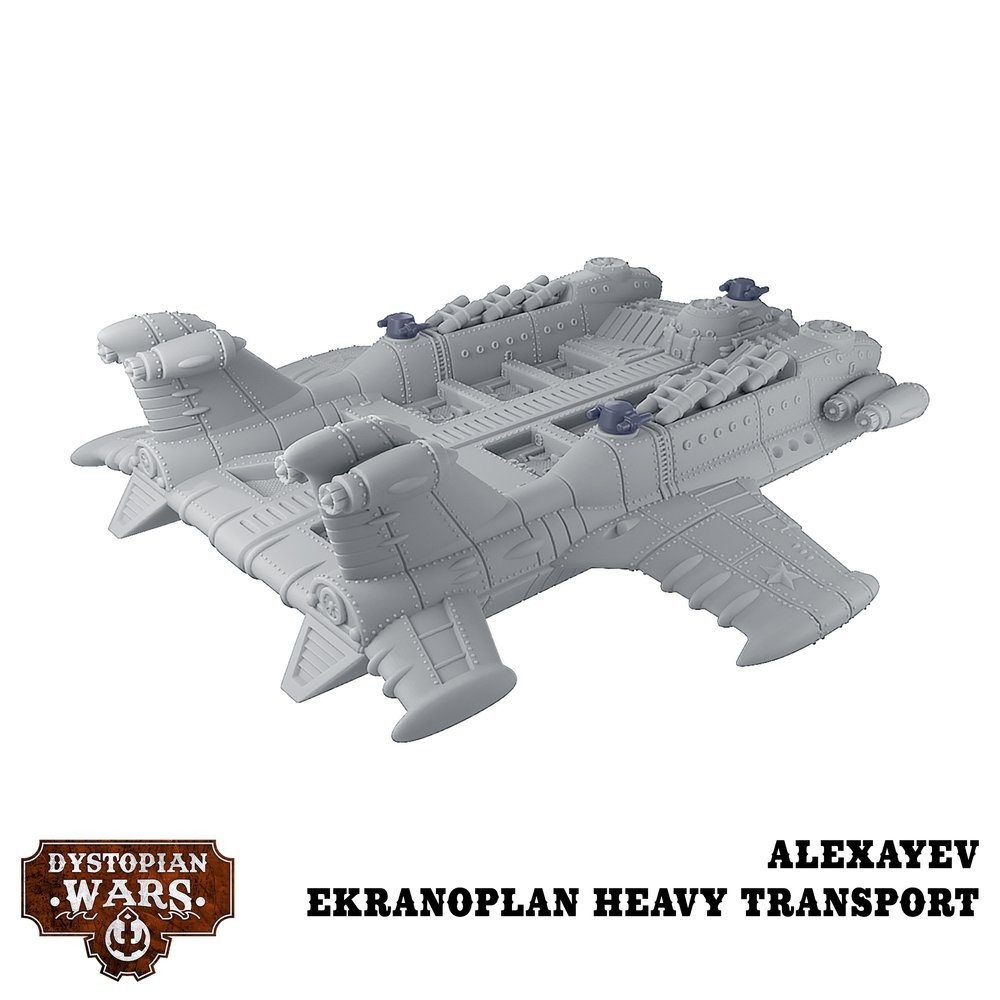 The largest Ekranoplan in the world, the Alexayev is tasked with rapidly deploying small squadrons of hovercraft or even other Ekranoplans to key locations as part of a rapid reaction force. Named after Evgenievich Alexayev, the brilliant engineer who won the Tzar's wager by proving his proposed design for the Ekranoplan was possible.
"Crashing into battle, unleashing an overwhelming barrage from its multiple Katyusha Salvos and then unloading its cargo of hovercraft, [the Alexayev] is often the decisive strike in a Commonwealth naval operation."
View fullsize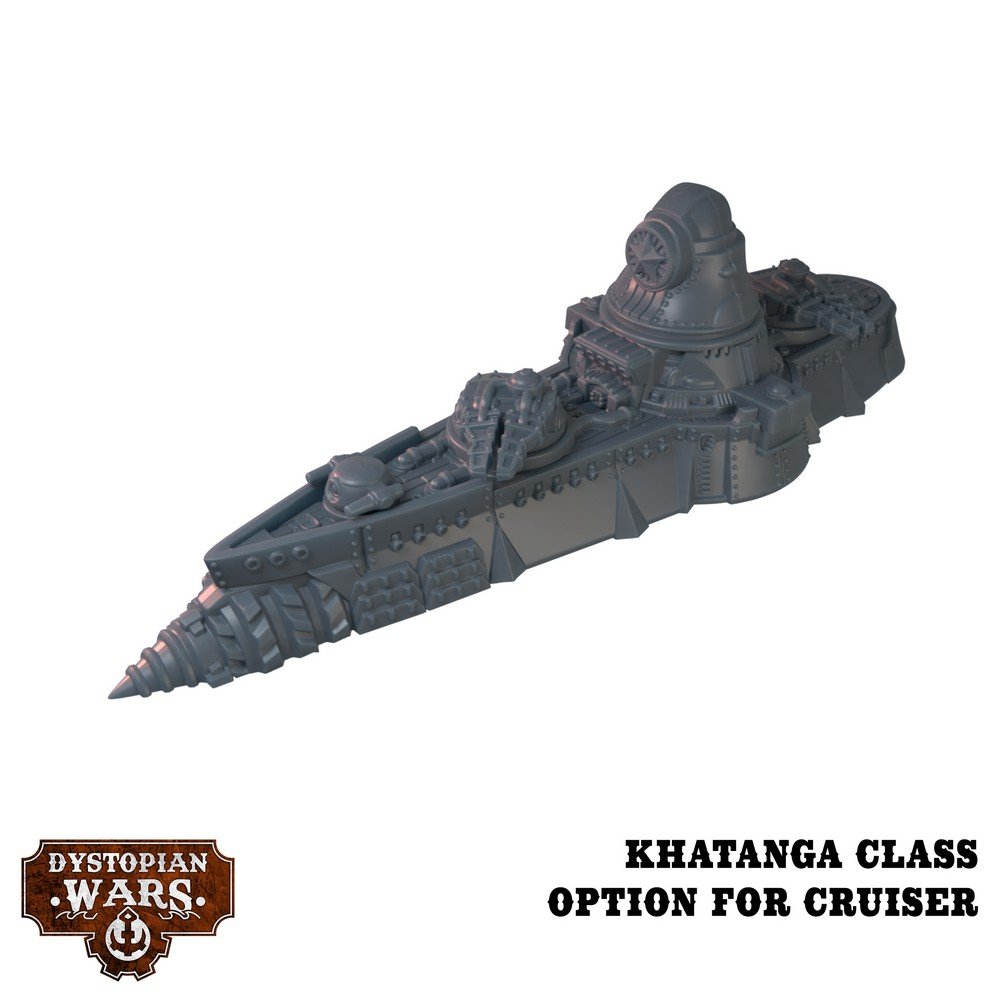 View fullsize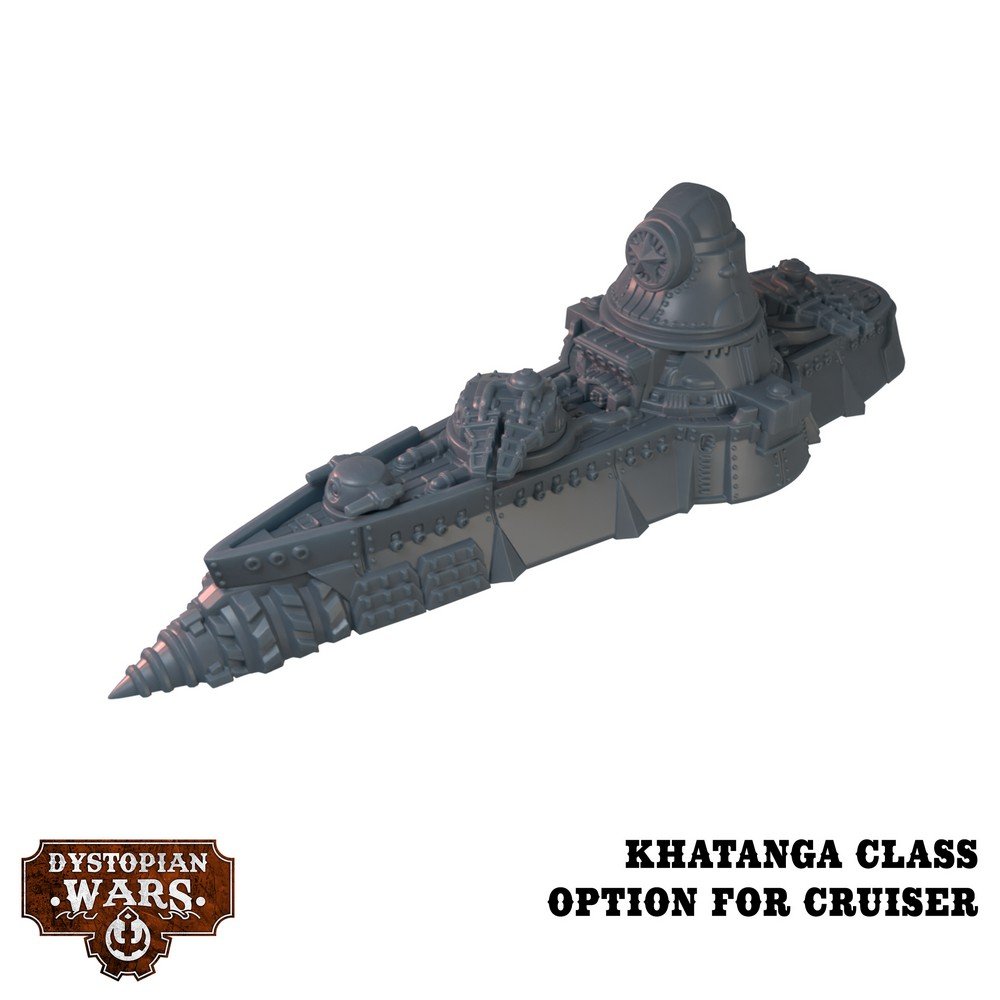 View fullsize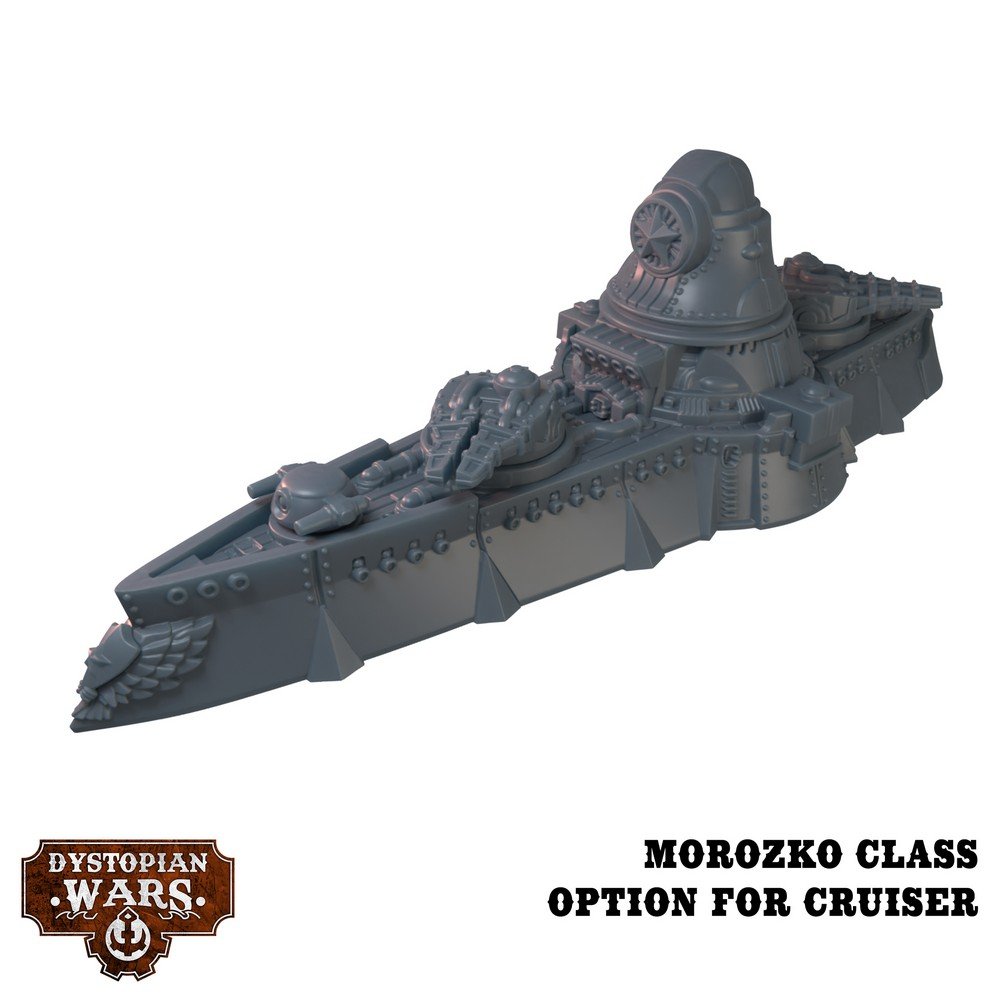 View fullsize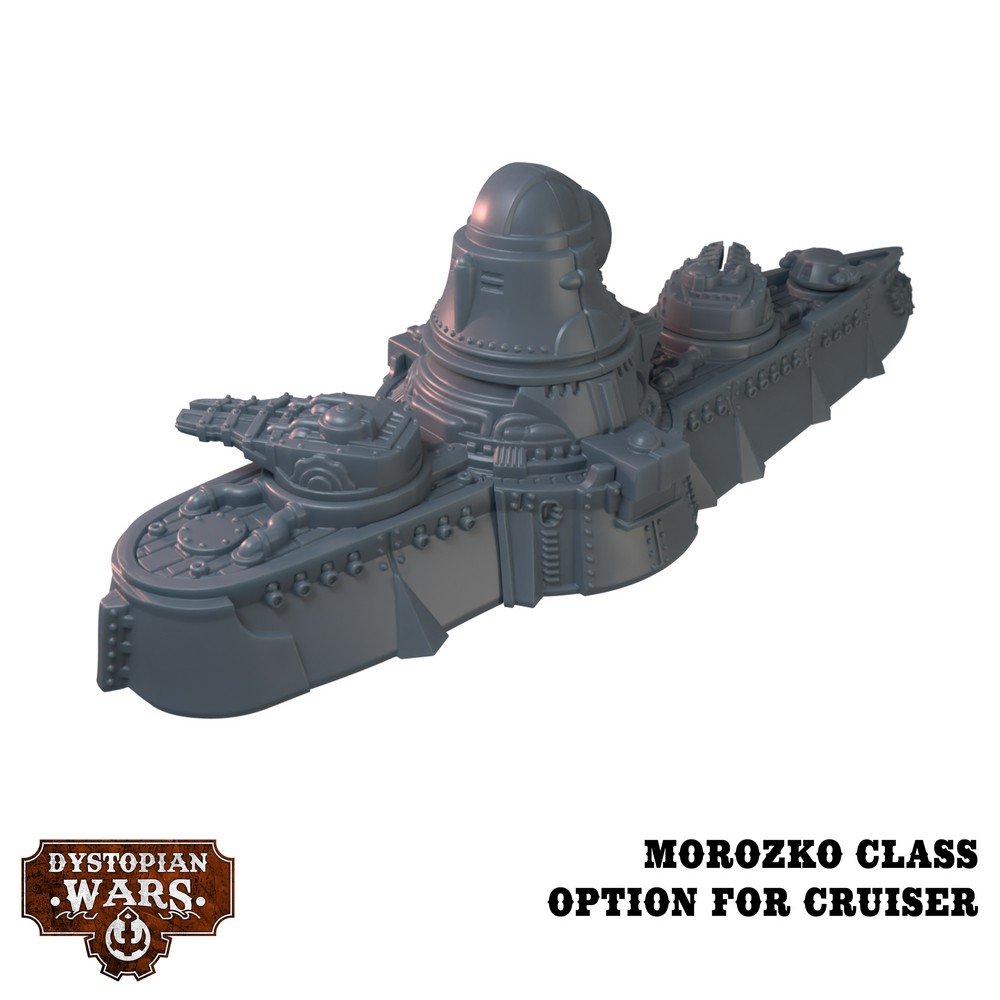 View fullsize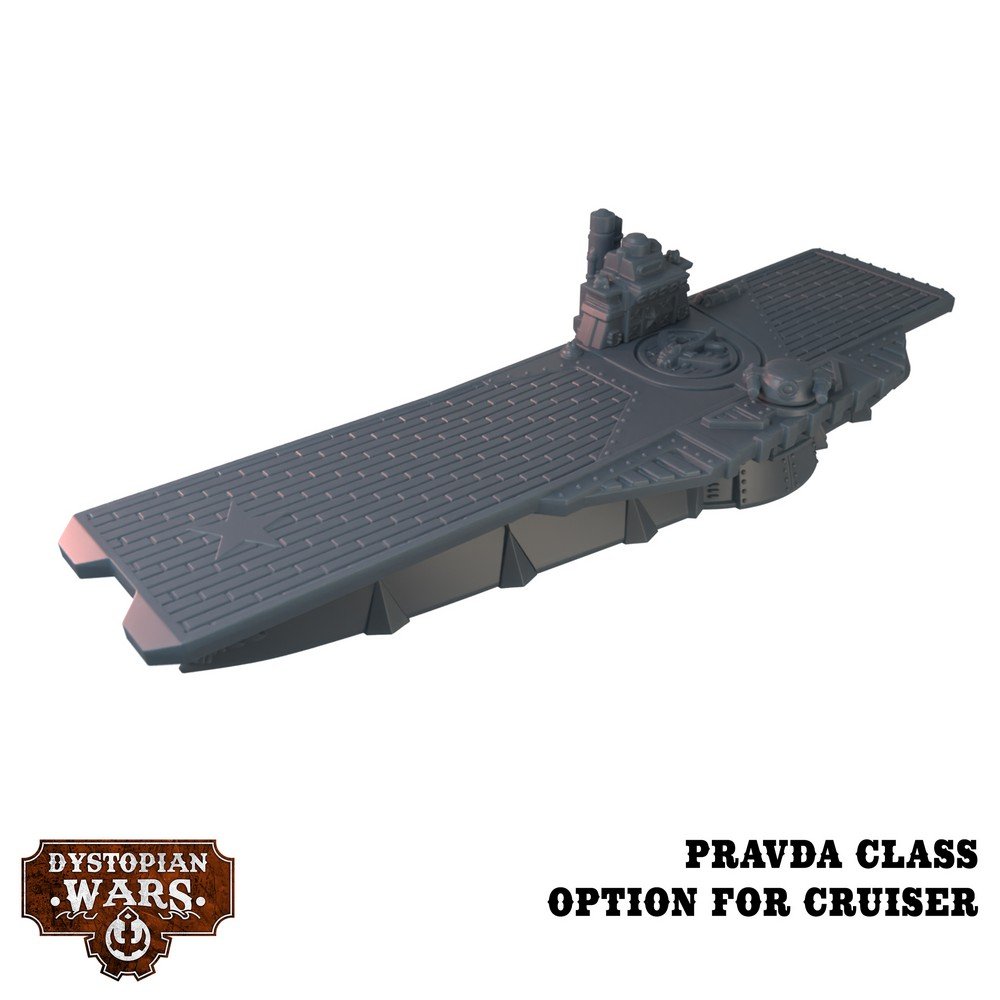 View fullsize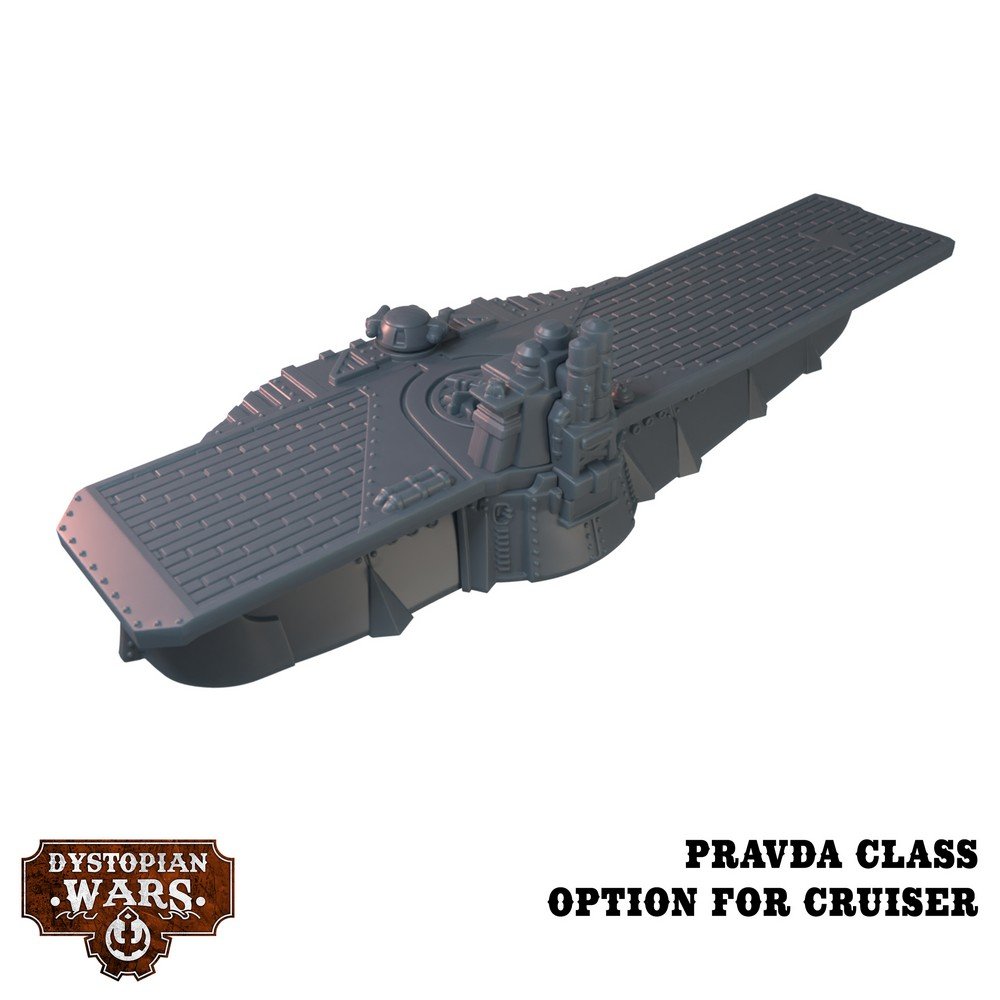 A brutal addition to the White Navy and favoured by northern Captains, the Khatanga combines a ferocious Semyenov pattern assault bore in the prow with the dreaded cryo Generator.
View fullsize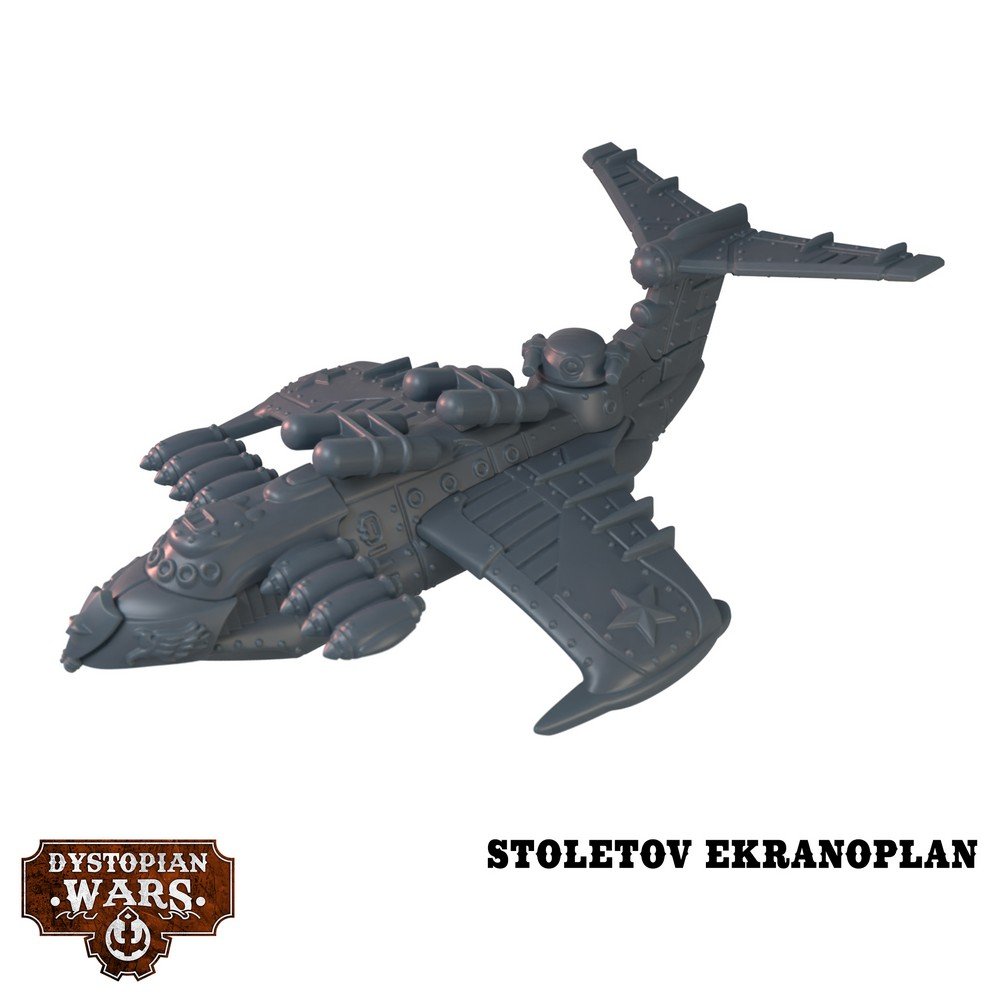 View fullsize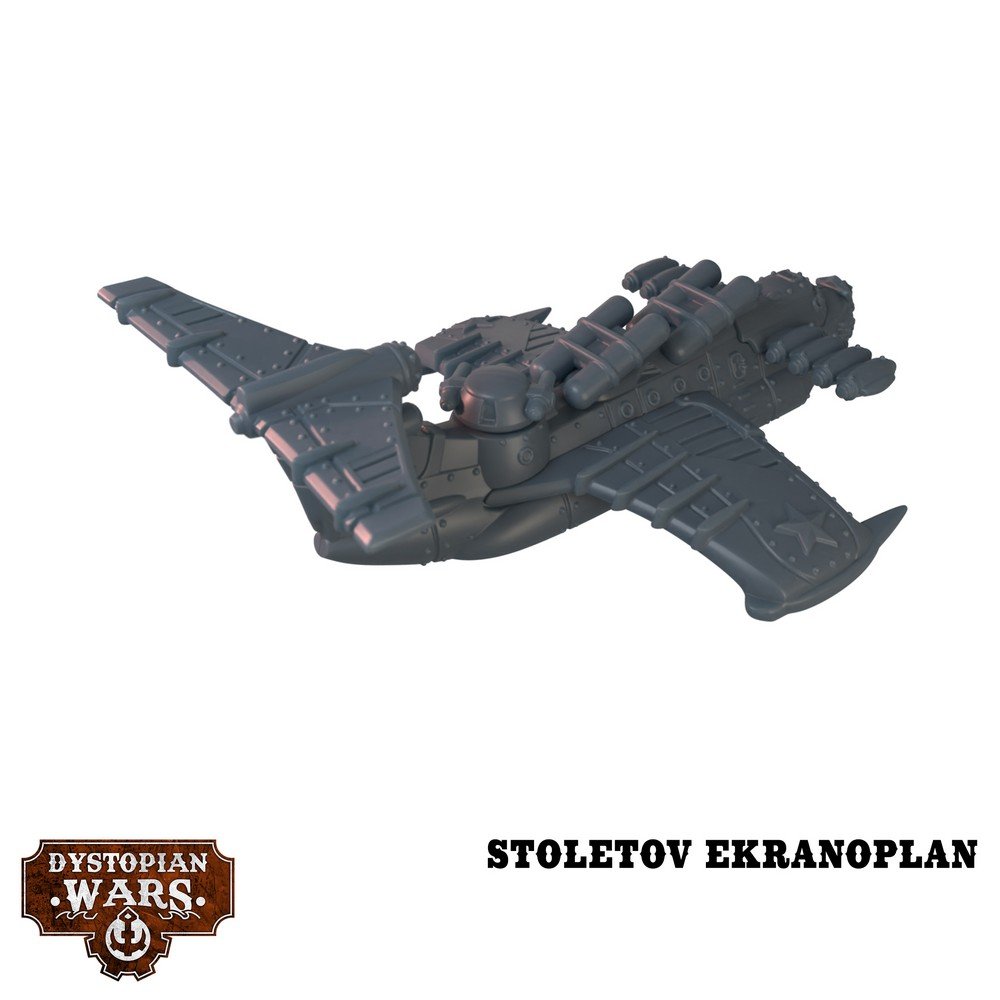 View fullsize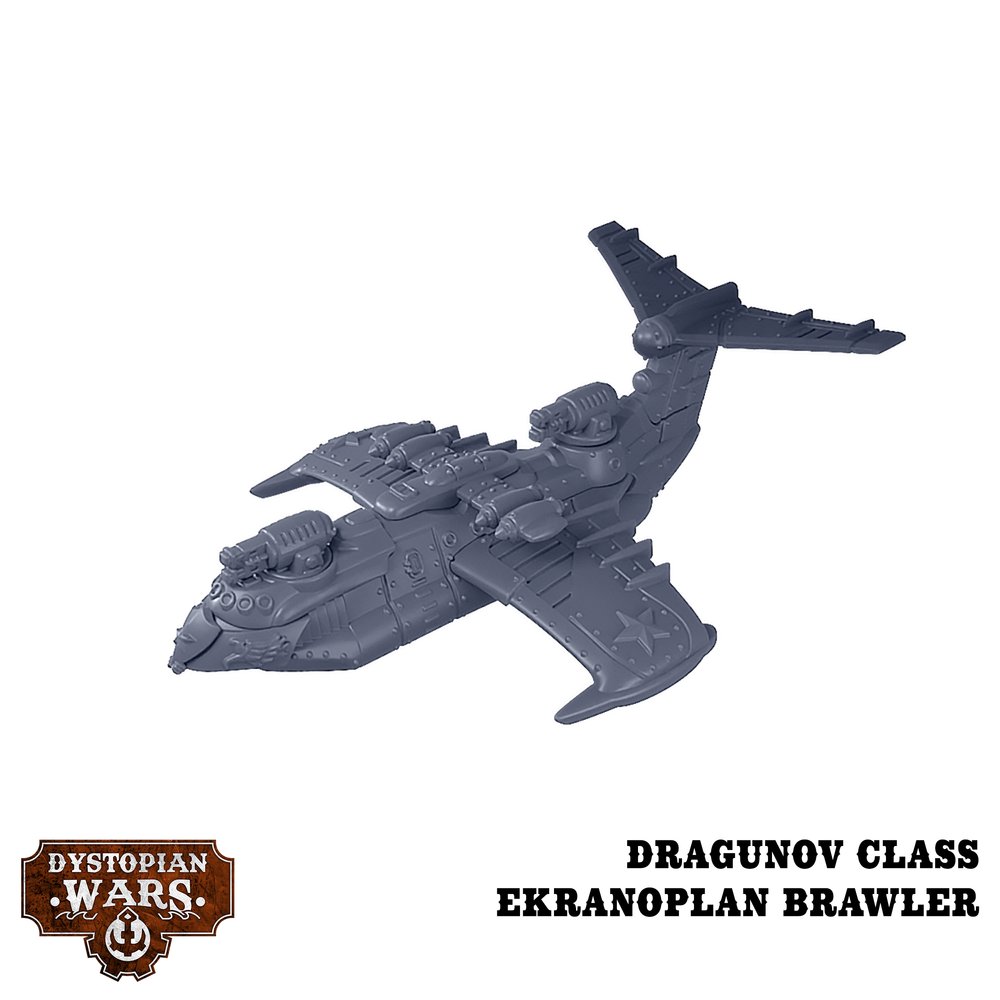 View fullsize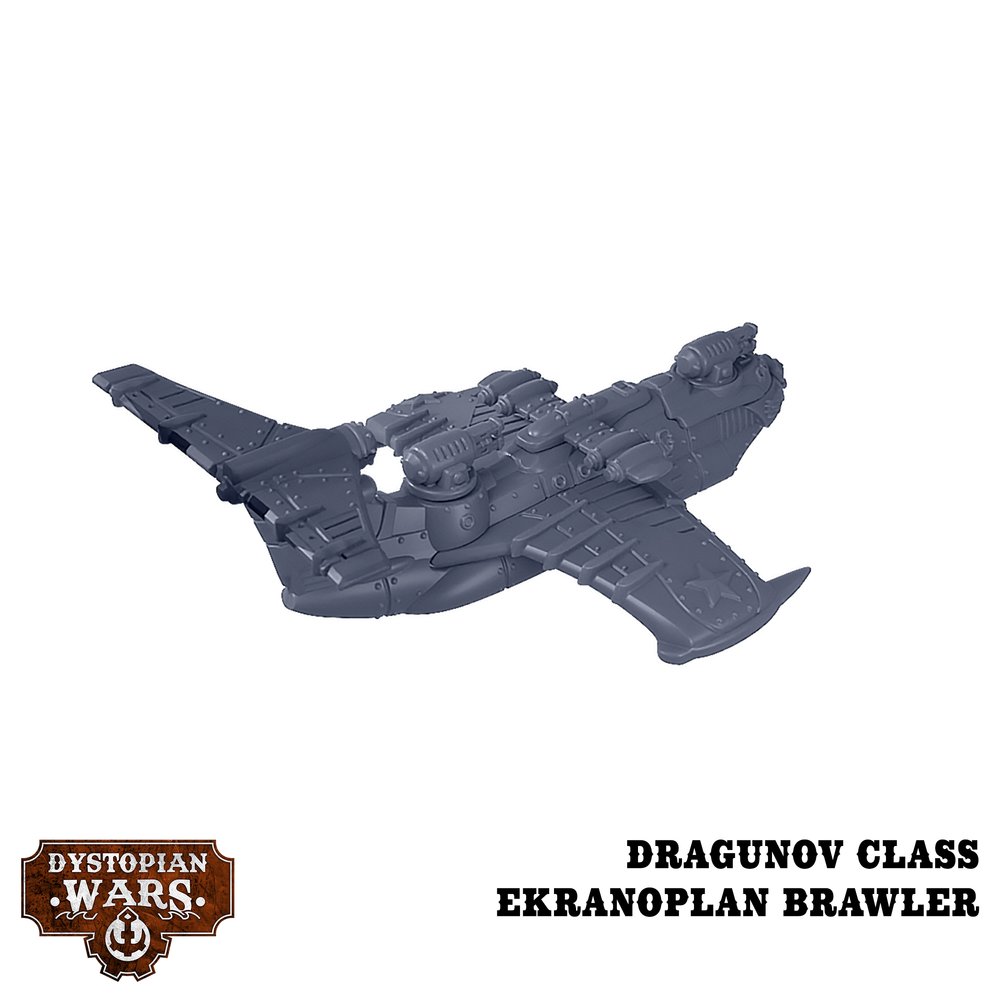 The Dragunov and Stoletov ground effect vehicles were designed by Helsinki Markov himself following his return to the Commonwealth after years studying with the Covenant of the Enlightened. Skimming the surface of the sea, they excel at high-speed rocket attacks and troop transport.
View fullsize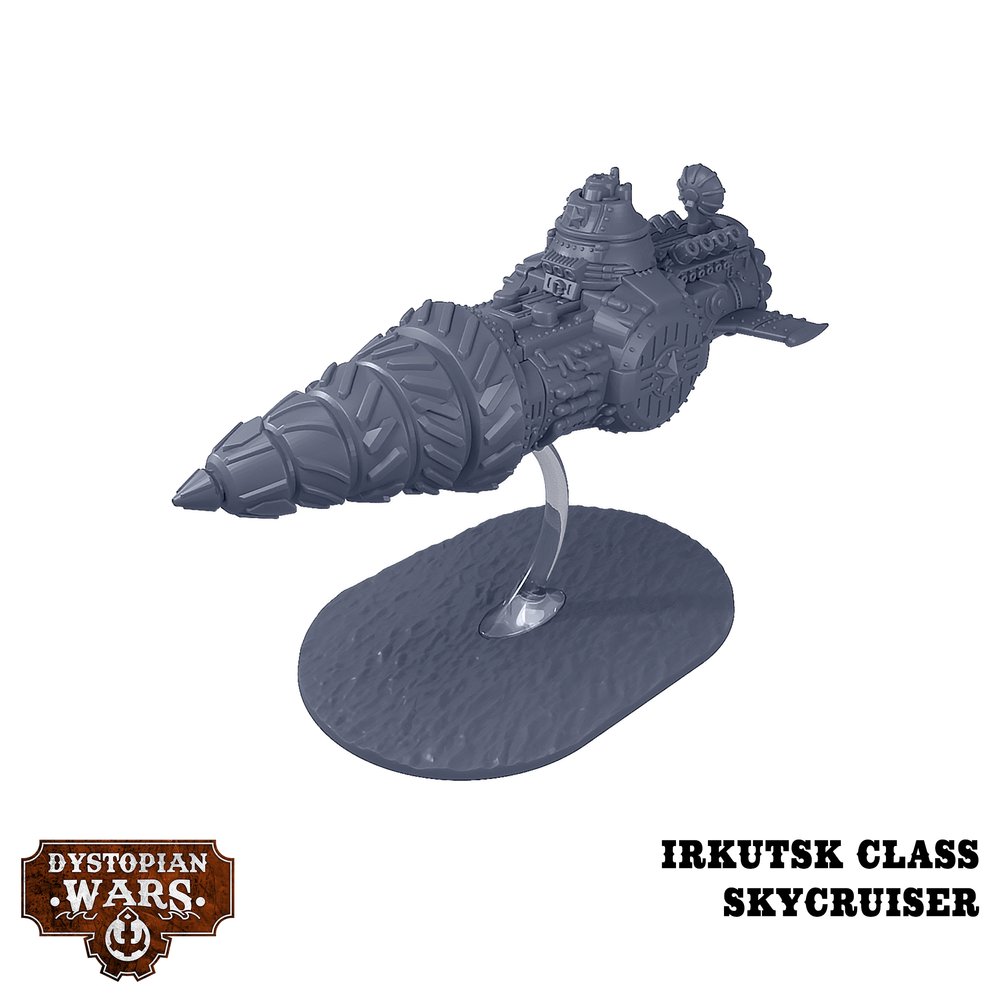 View fullsize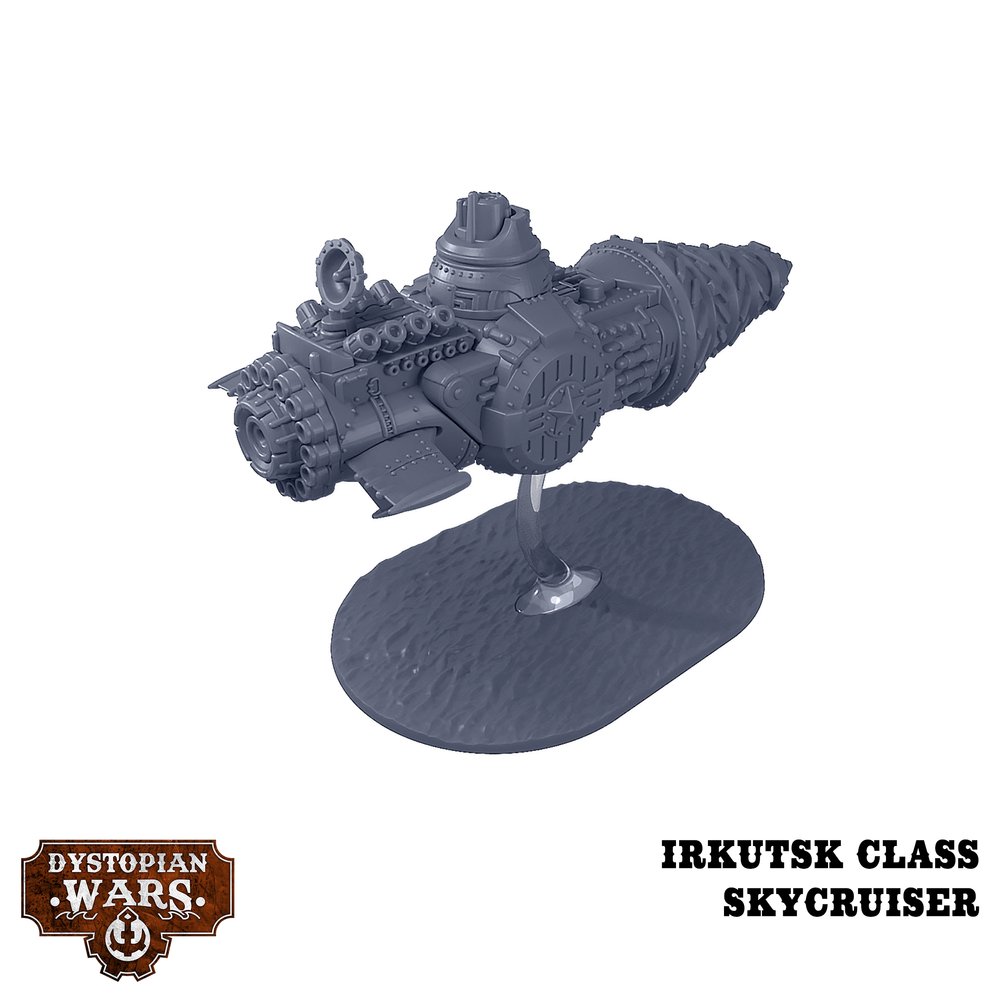 View fullsize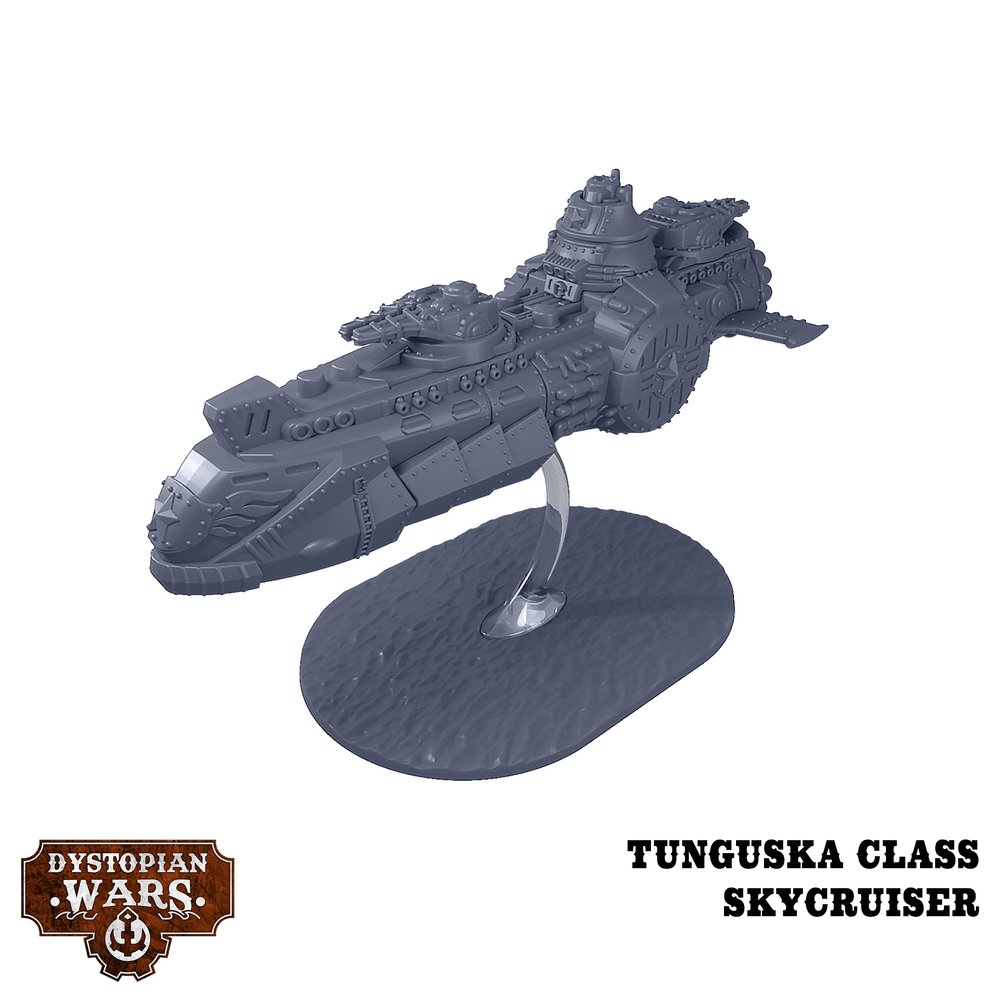 View fullsize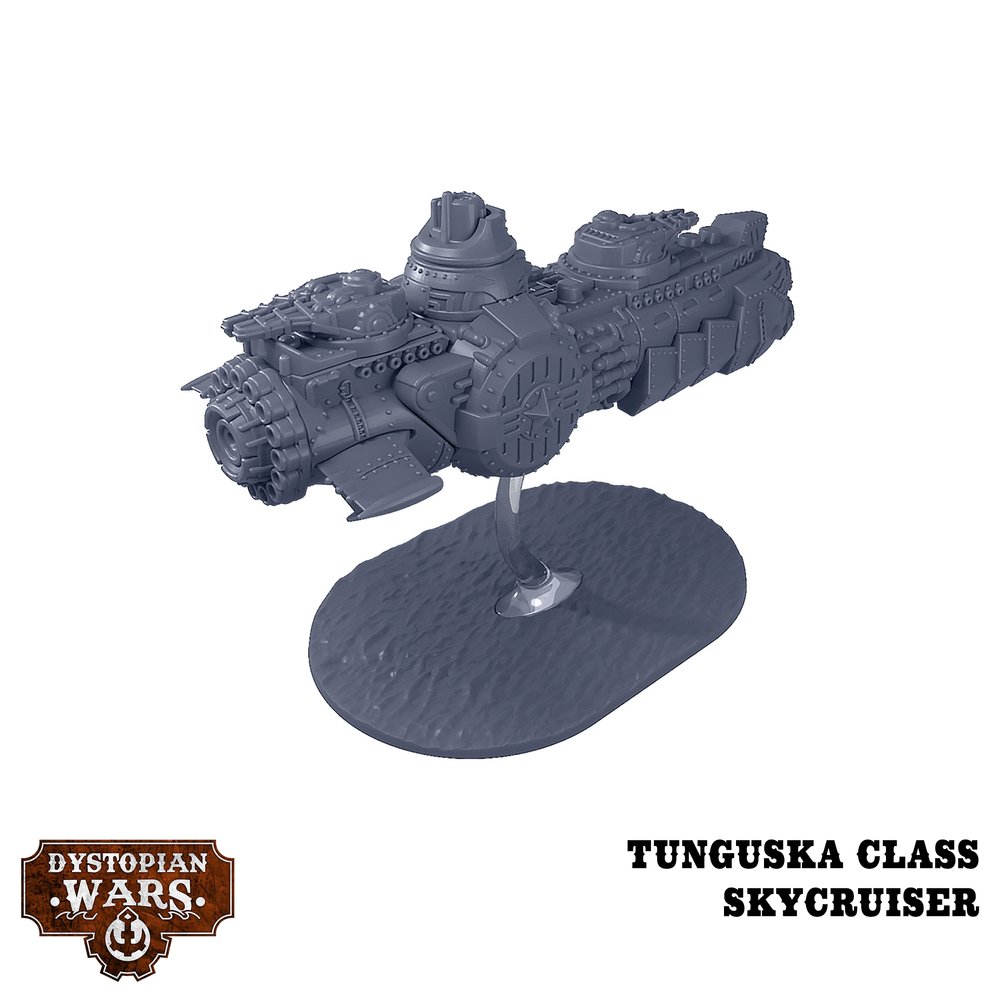 View fullsize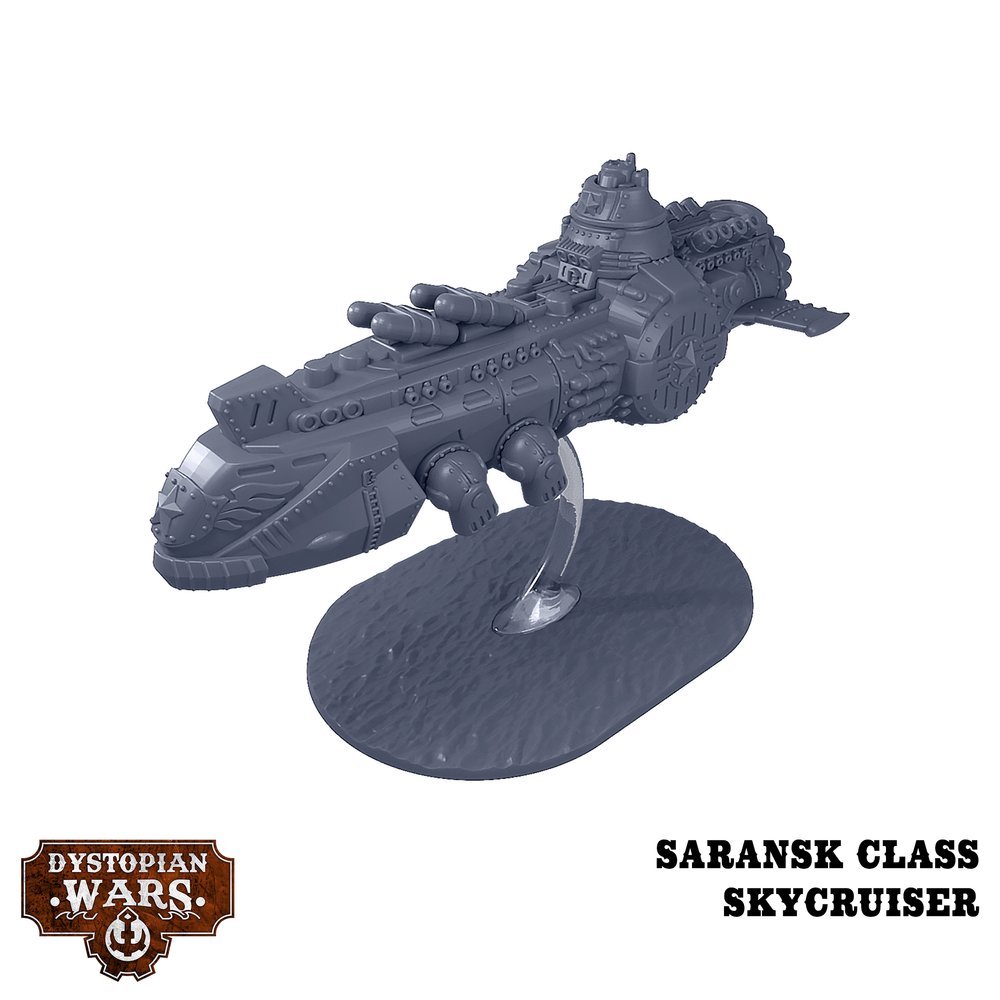 View fullsize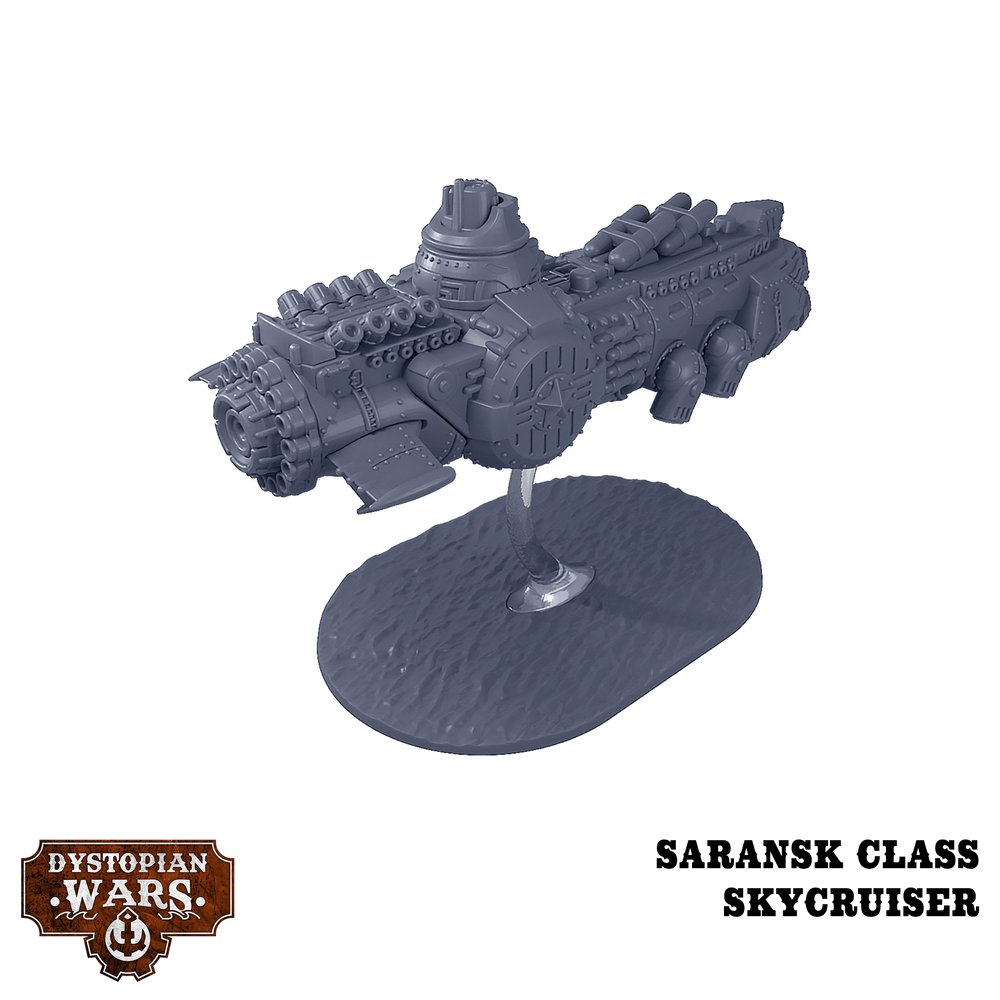 Utilising the repulsion field generator obtained by Helsinki Markov in 1856, the Irkutsk Skydrill is often heard approaching, long before it is seen. The buzz of the overcharged field generators and the roar of the Semyenov assault bore spinning up to full speed makes a terrifying cacophony.
View fullsize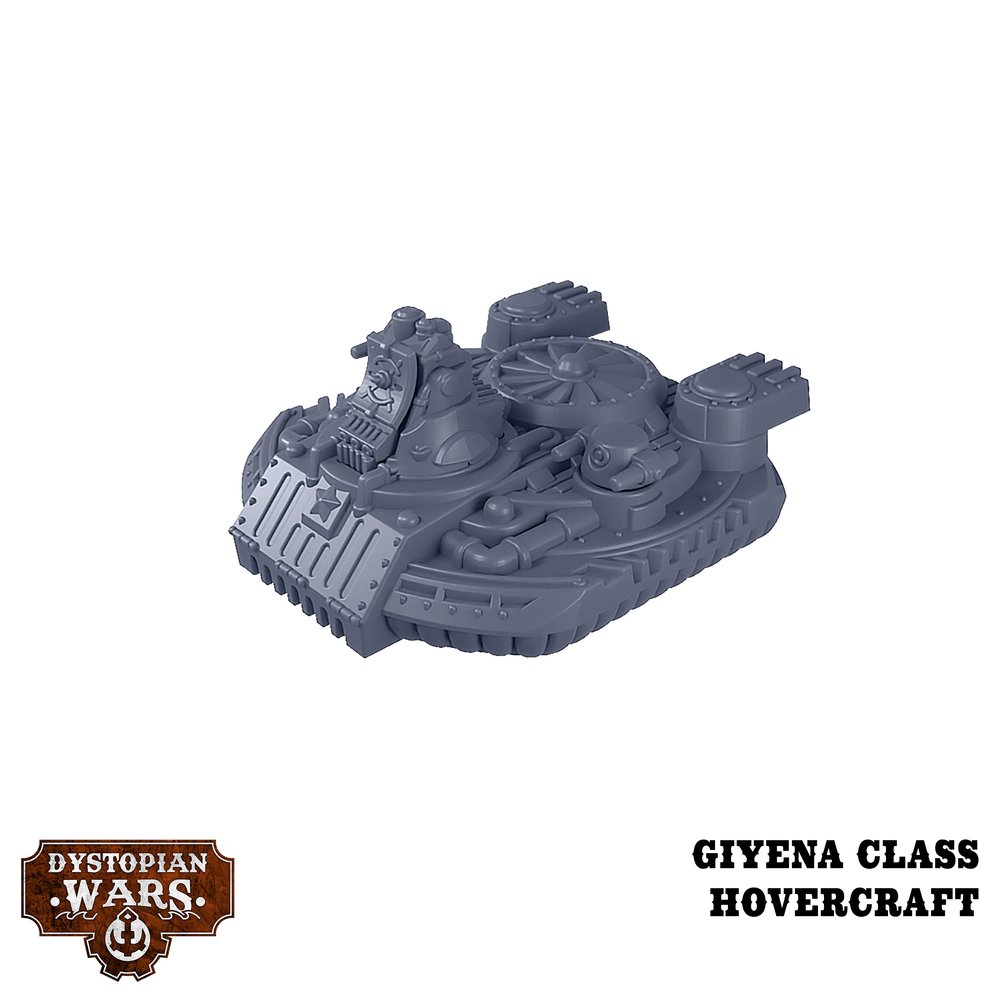 View fullsize
View fullsize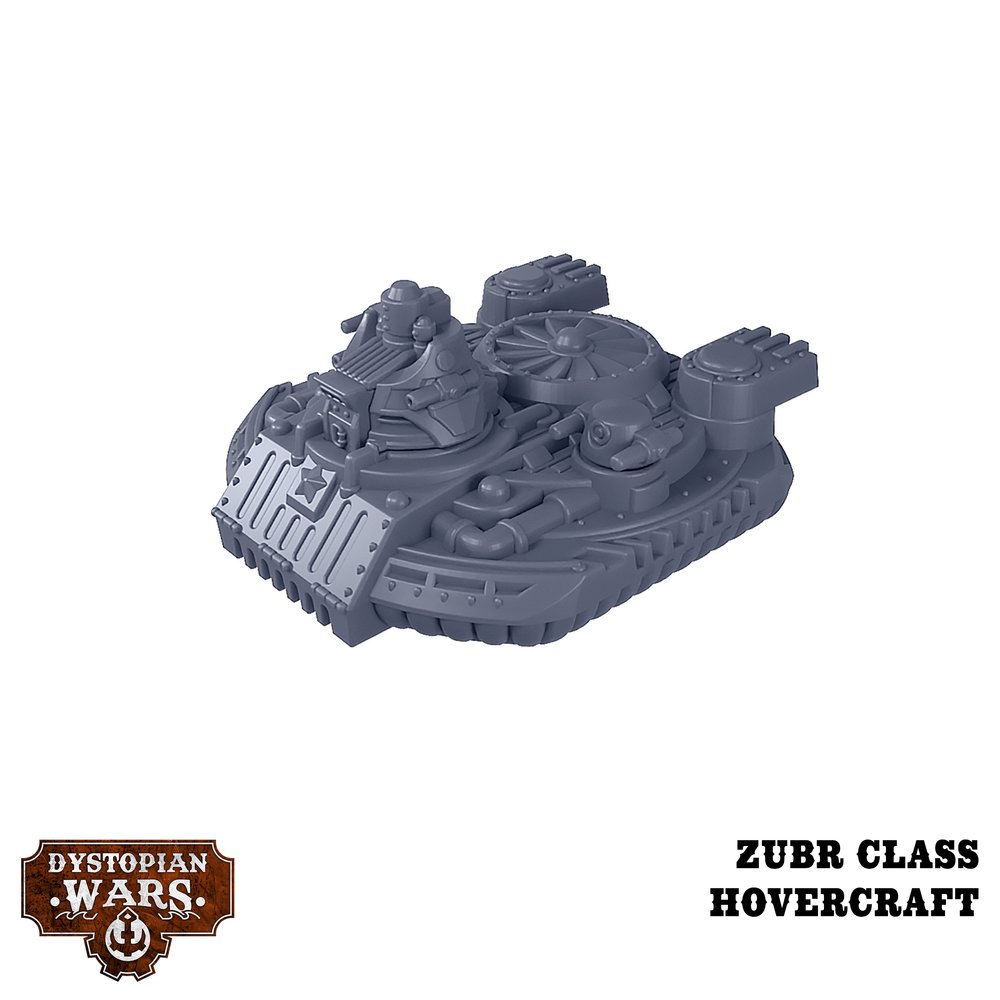 View fullsize
Utilising the Selivanenko pattern Aural Dissonance Array (known more commonly as a Shockwave Generator), the Giyena moves rapidly across uneven landscapes, marshland and the open sea to bring this potent device to bear.
View fullsize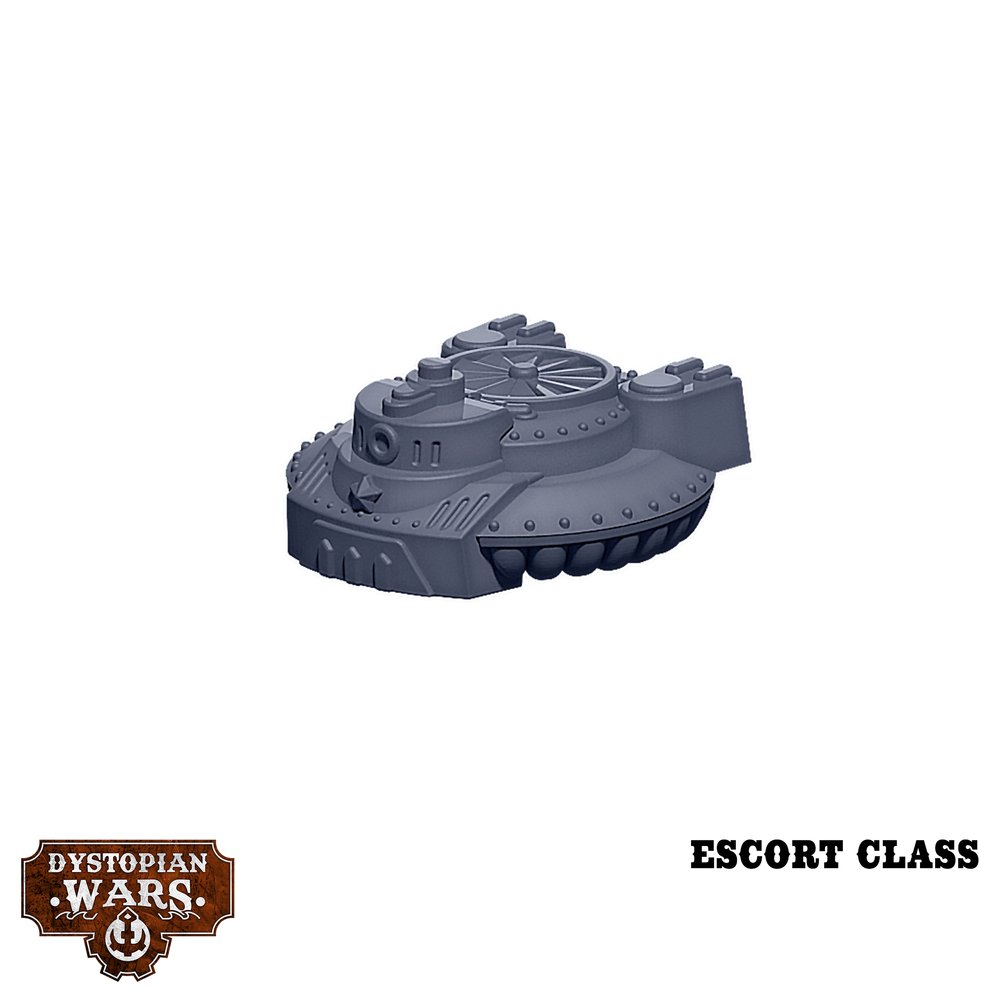 View fullsize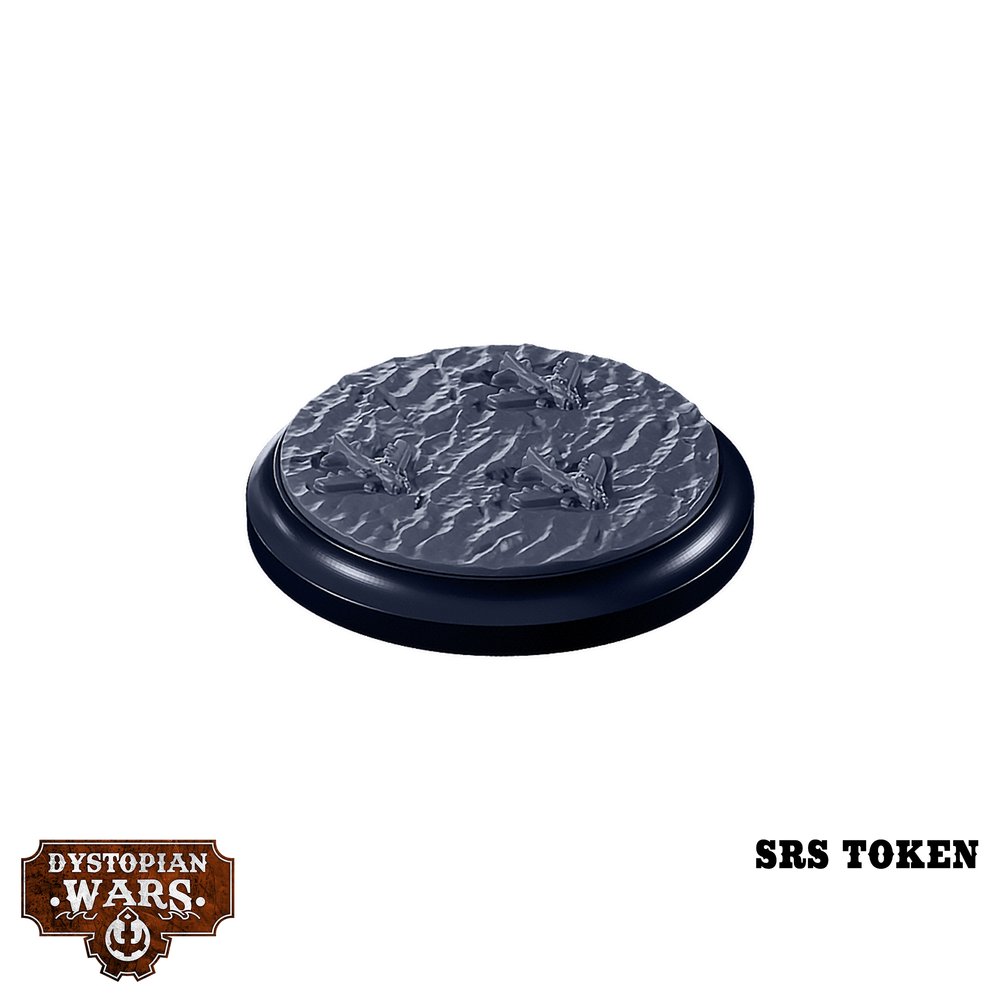 This box contains:
1x Alexayev Ekranoplan Heavy Transport

2x Cruisers (may be built as either Khatanga, Morozko or Pravda Class)

2x Ekranoplan (may be built as either Stoletov or Dragunov)

4x SRS Tokens

2x Skycruisers (may be built as either Tunguska, Irkutsk or Saransk Class)

2x Hovercraft (may be built as either Zubr or Giyena Class)

4x Escorts
---
Japanese Support Squadrons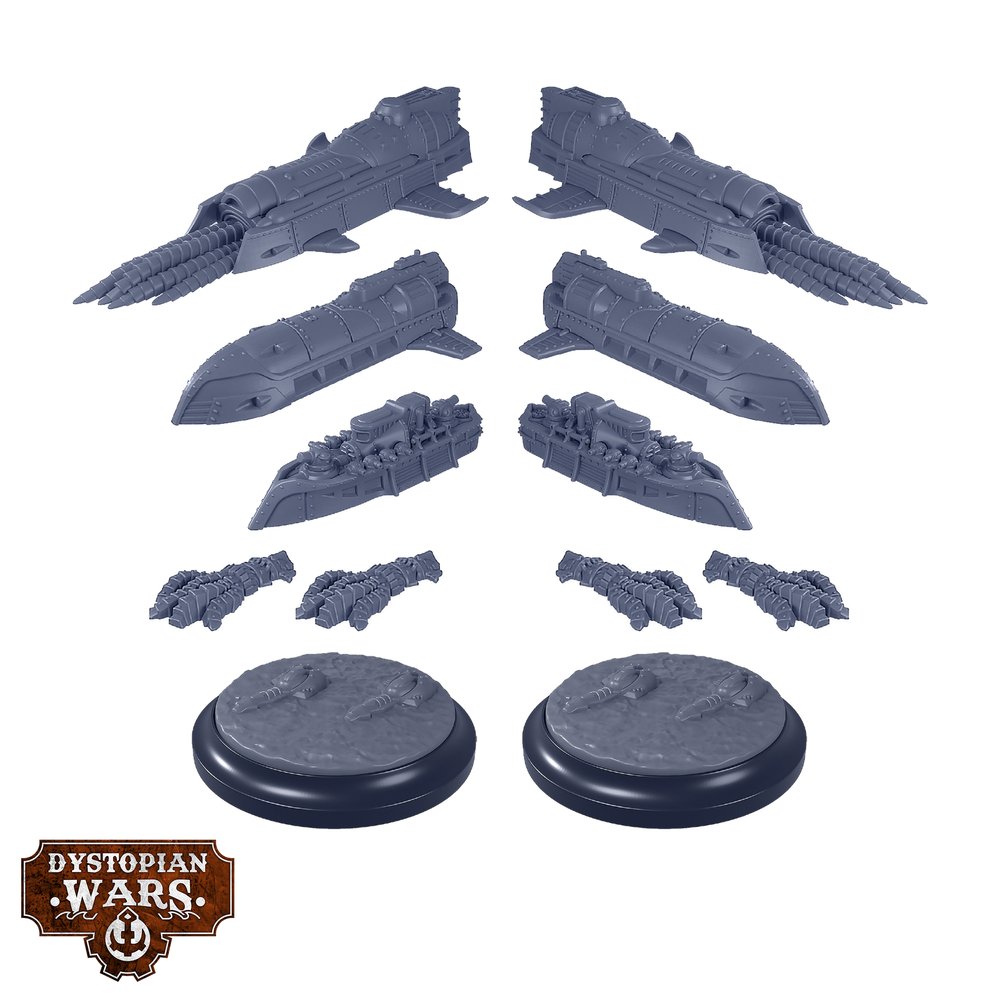 "The shadows of Japanese submersibles had been spotted on an intercept course. With no sign of any Miyagi or Okinawa nearby and no long range visuals of a Tianlong in the area, the usual aerial support of such a battlefleet, it was just a case of waiting for them to surface and picking them off with supporting fire from their collective storm vanes."
View fullsize
View fullsize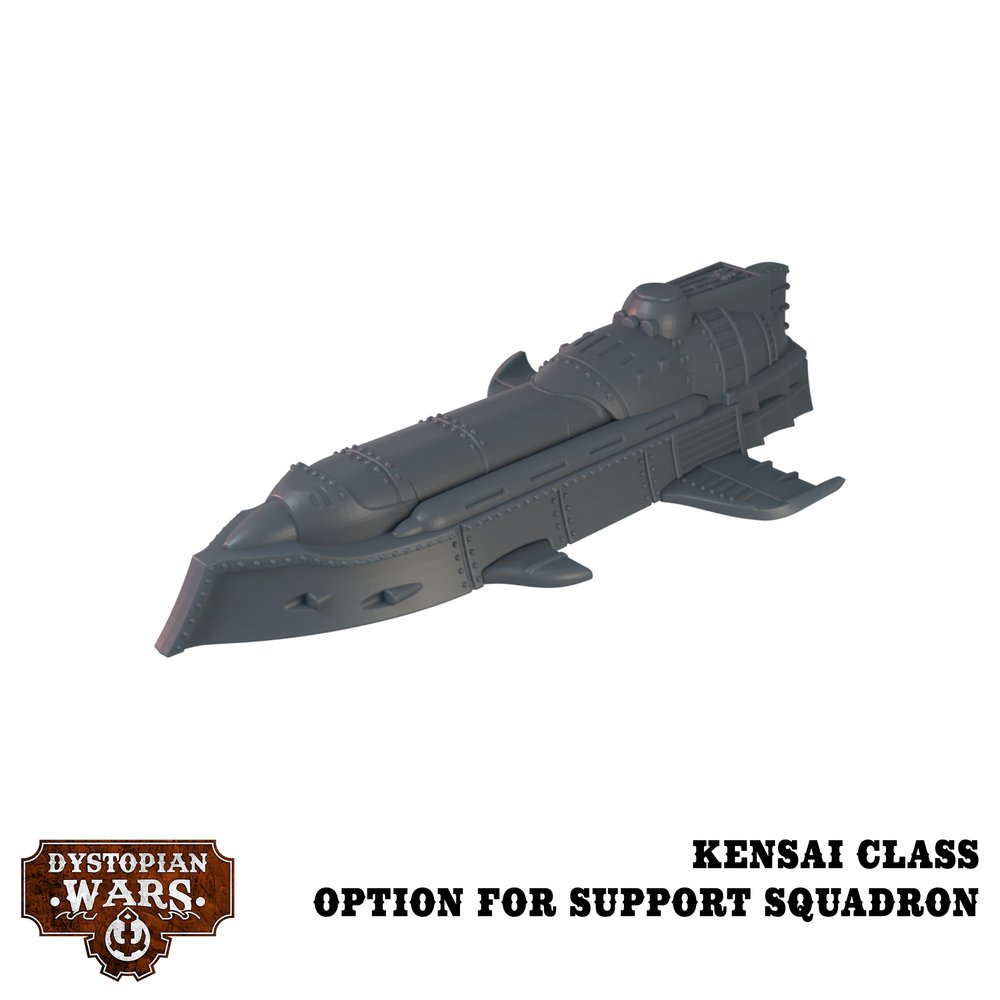 View fullsize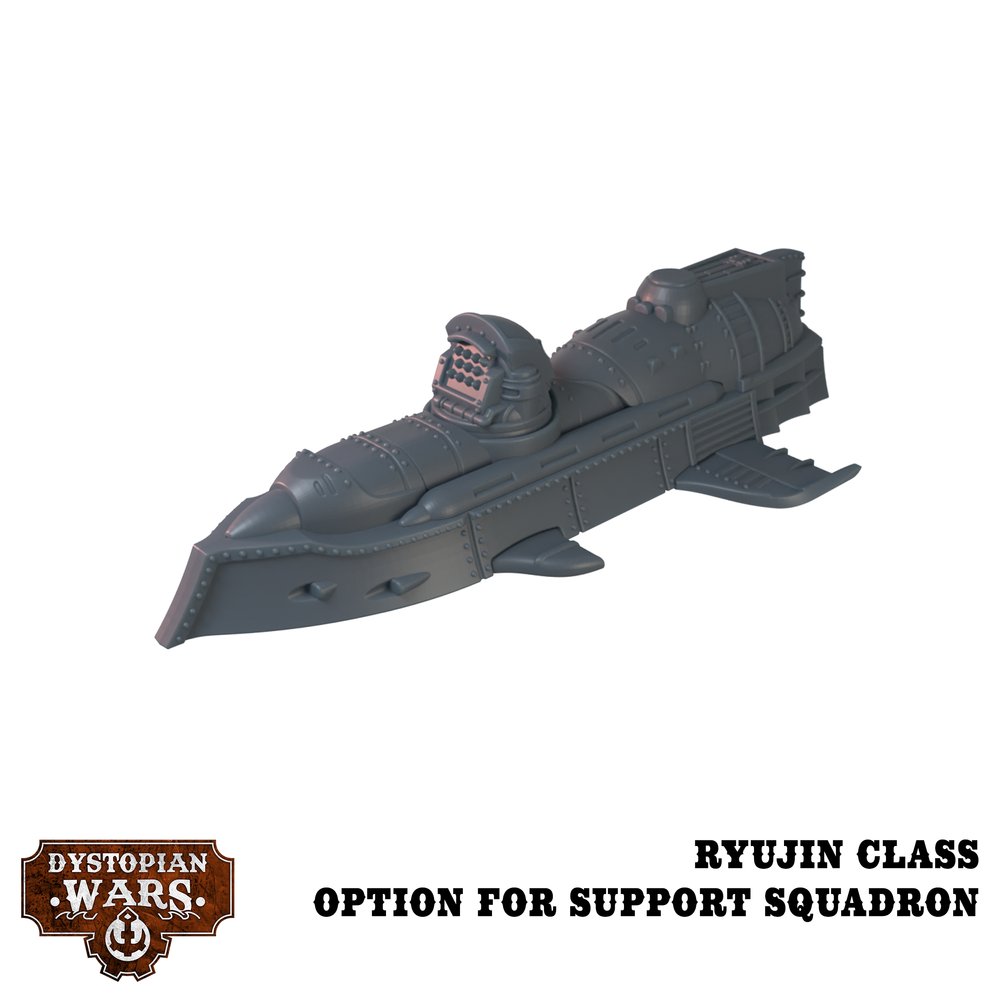 View fullsize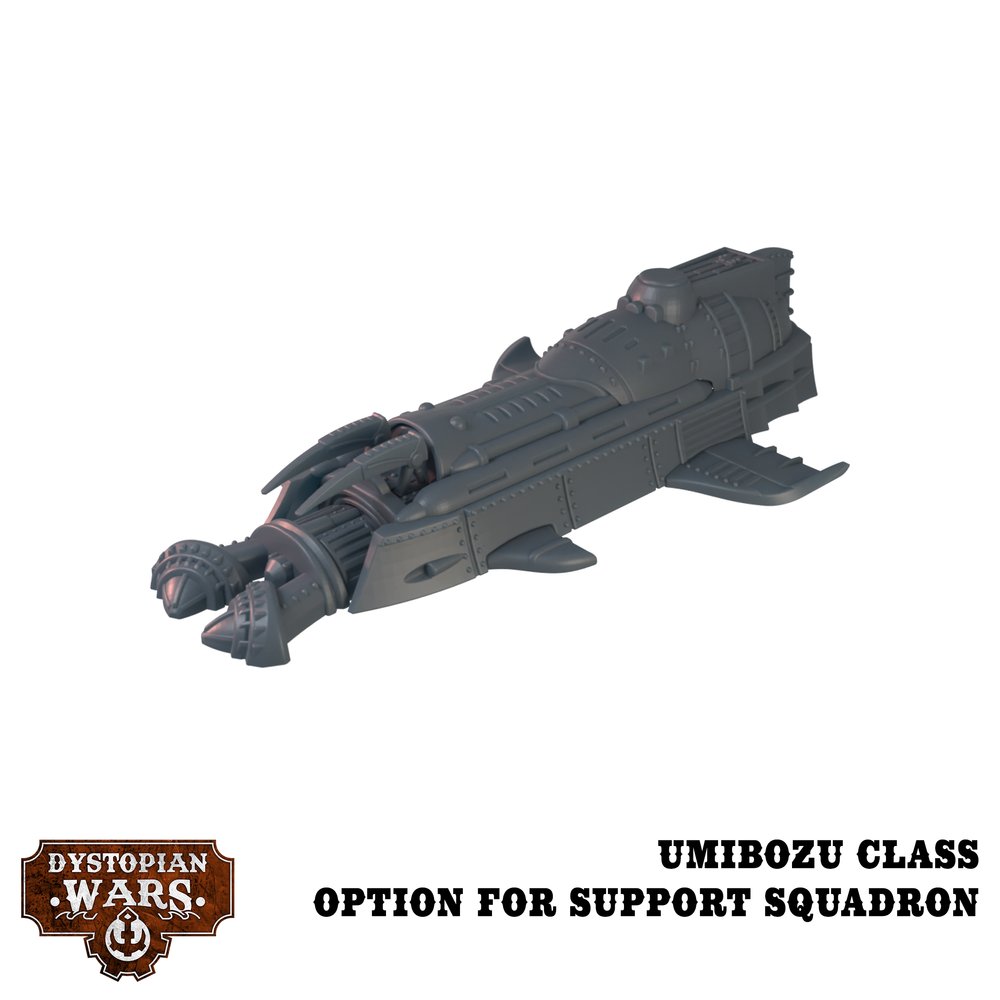 View fullsize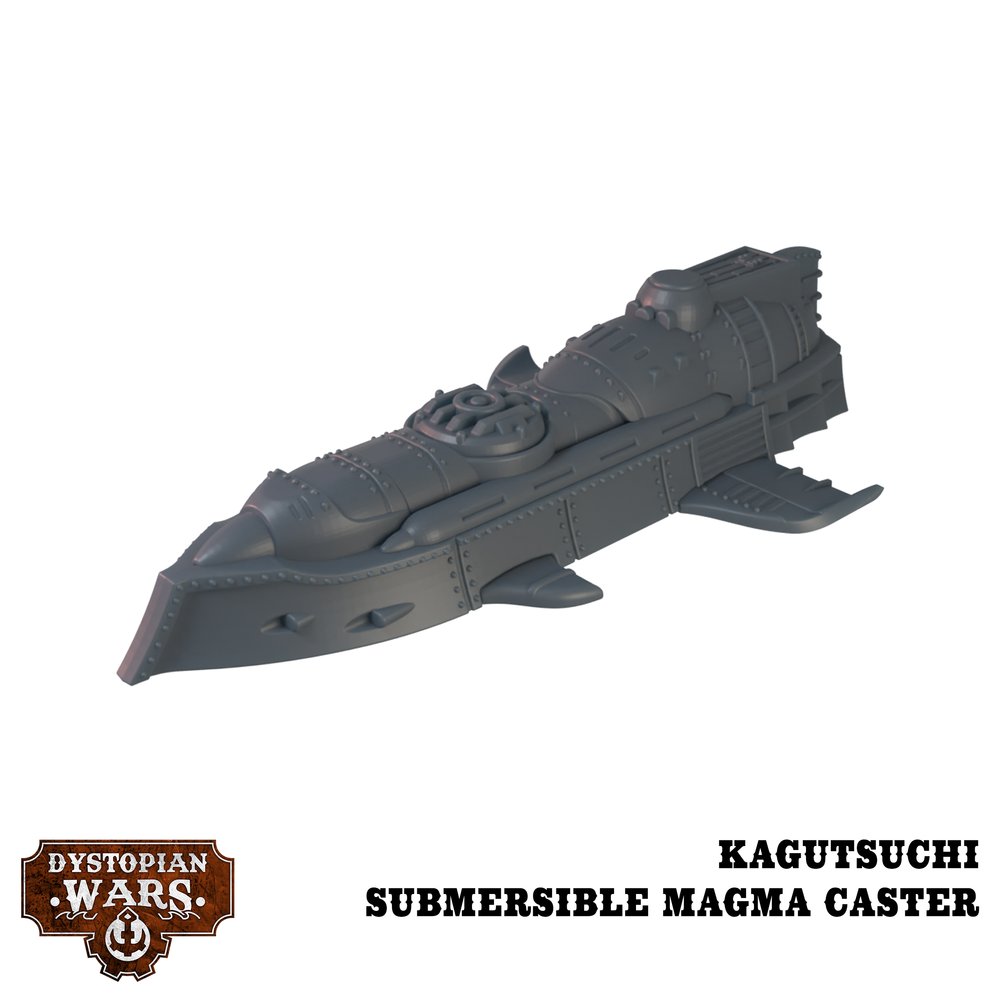 "A Koromodako breached the waves, its steel tentacles waving impotently. The bridge crew of the lead Kreigsturm shared a grin as the orders were made to fire upon the helpless submersible. It took a little while for one of the junior officers to notice that other vessels had appeared at a different heading… "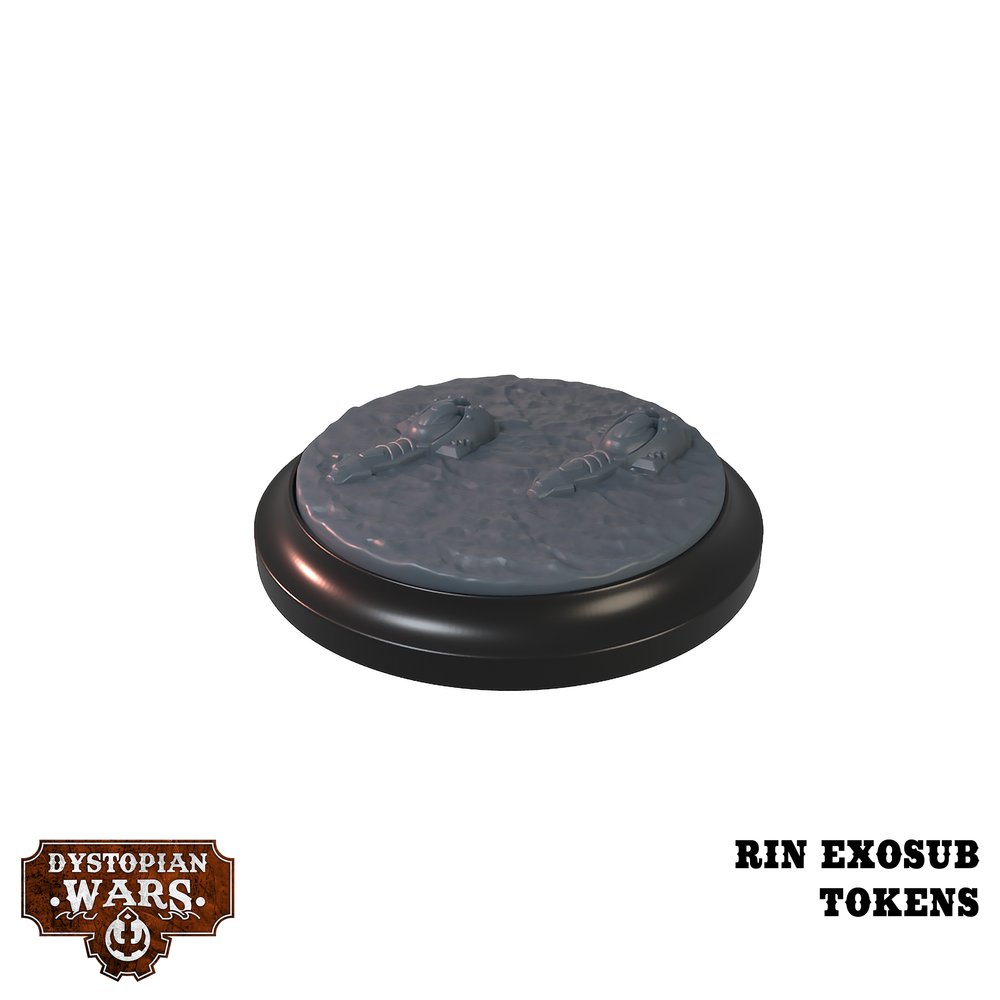 "Strange little machines swarmed around; Rin Exosubs. Flying in formation they ducked to the safety of the depths to avoid fire. Perhaps this would not be such a one-sided engagement after all?"
View fullsize
View fullsize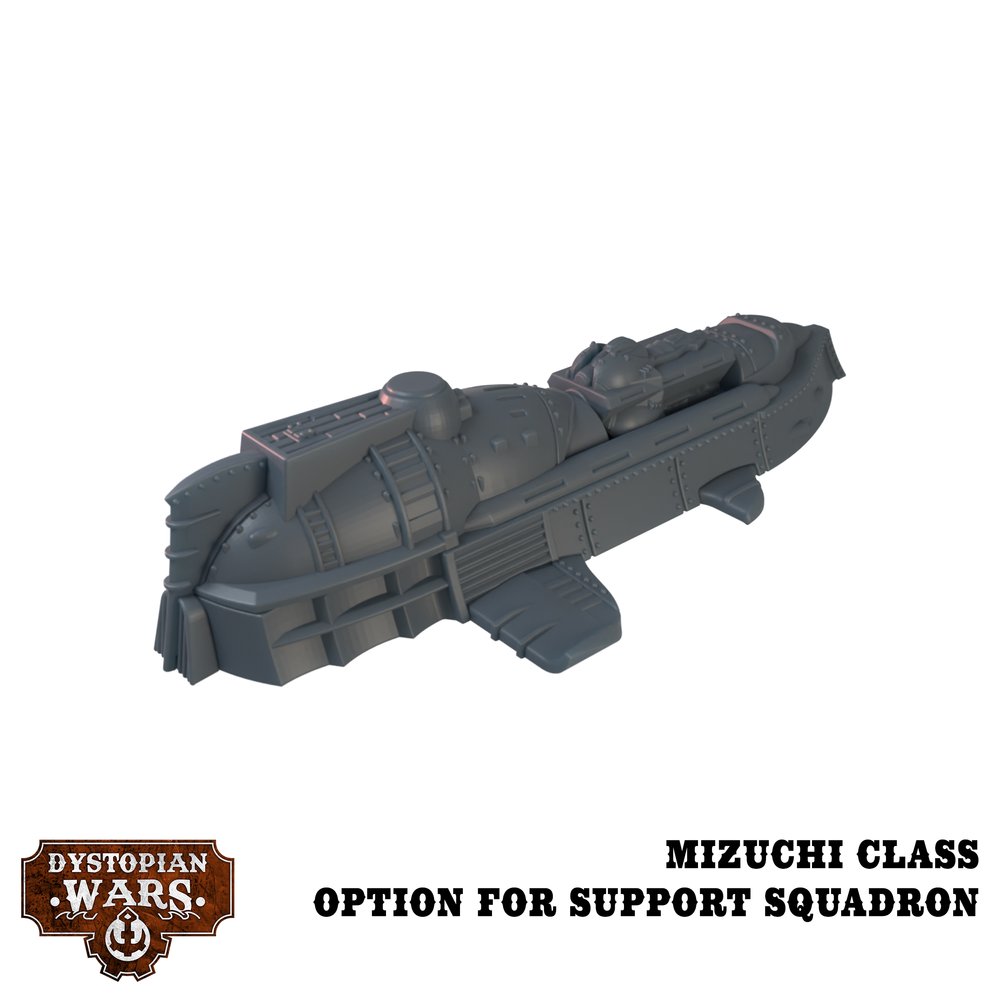 Mizuchi Submersible Carriers hold swarms of Rin Exosubs, ready at a moment's notice to attack the enemy no matter their location. Those who think themselves able to escape danger, whether by air or under the surface may find it to be the last mistake they ever make.
View fullsize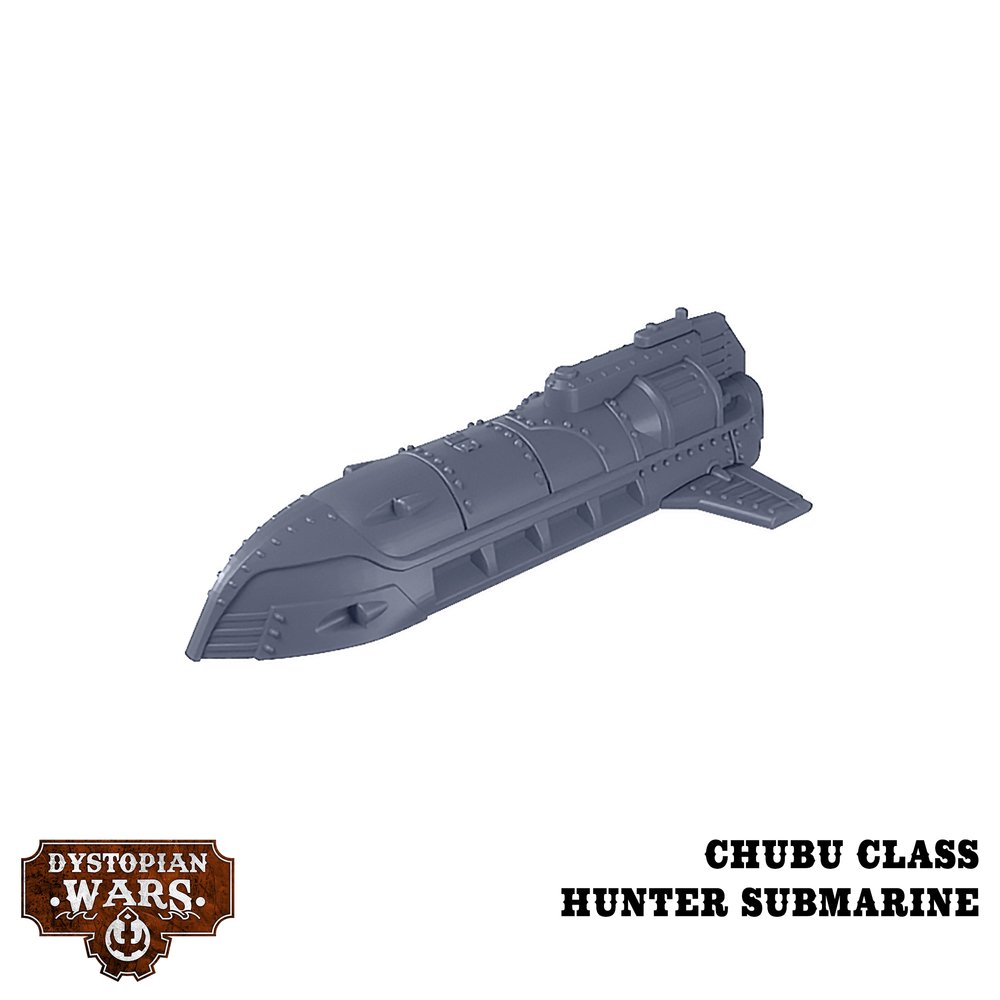 View fullsize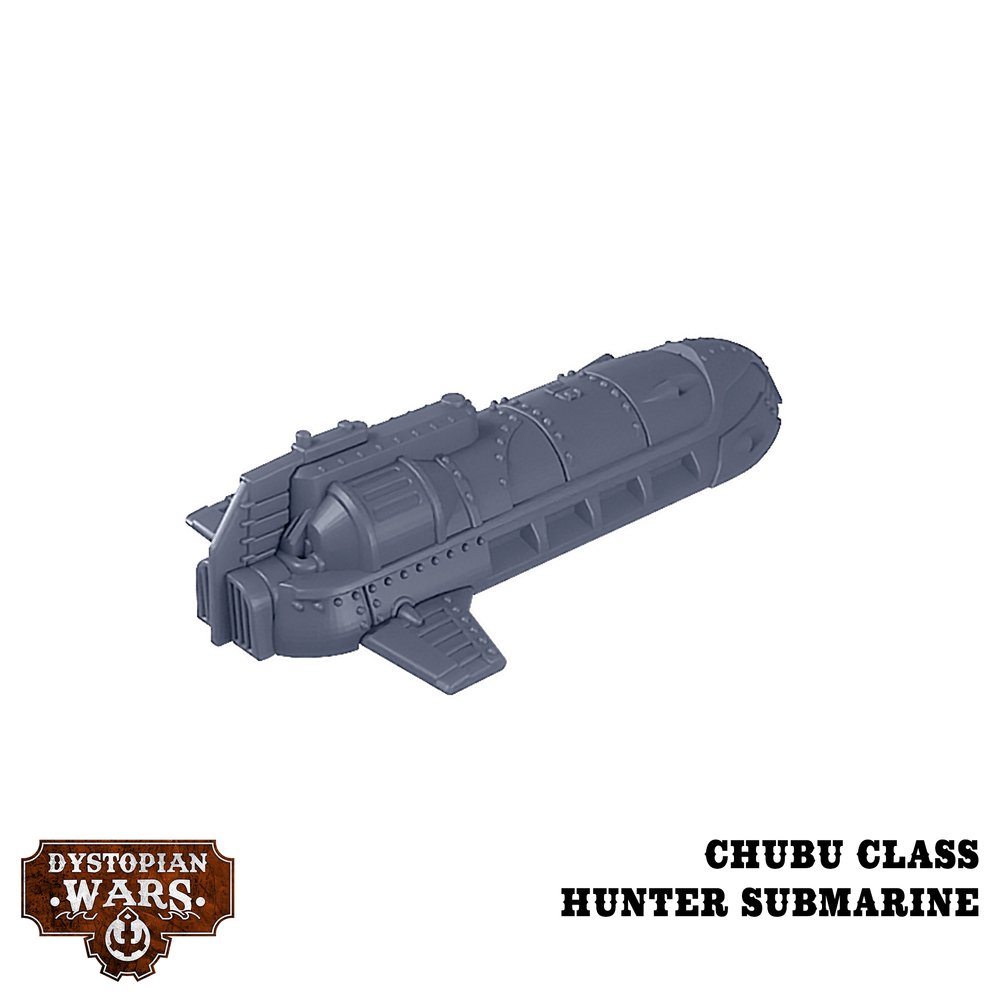 Squadrons of Chubu hunter submarines prowl the Sea of Japan and beyond looking for targets of opportunity. These deadly vessels are armed with multiple torpedo launchers to achieve a swift kill.
View fullsize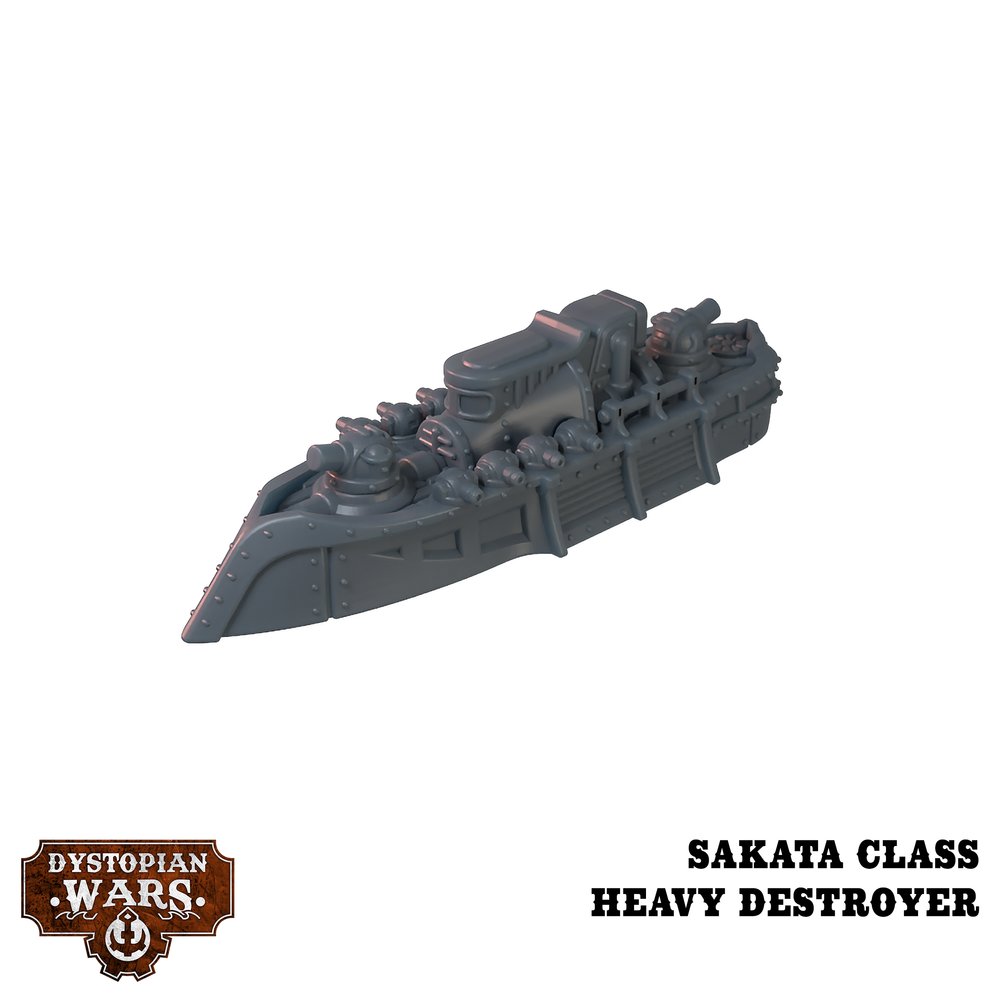 View fullsize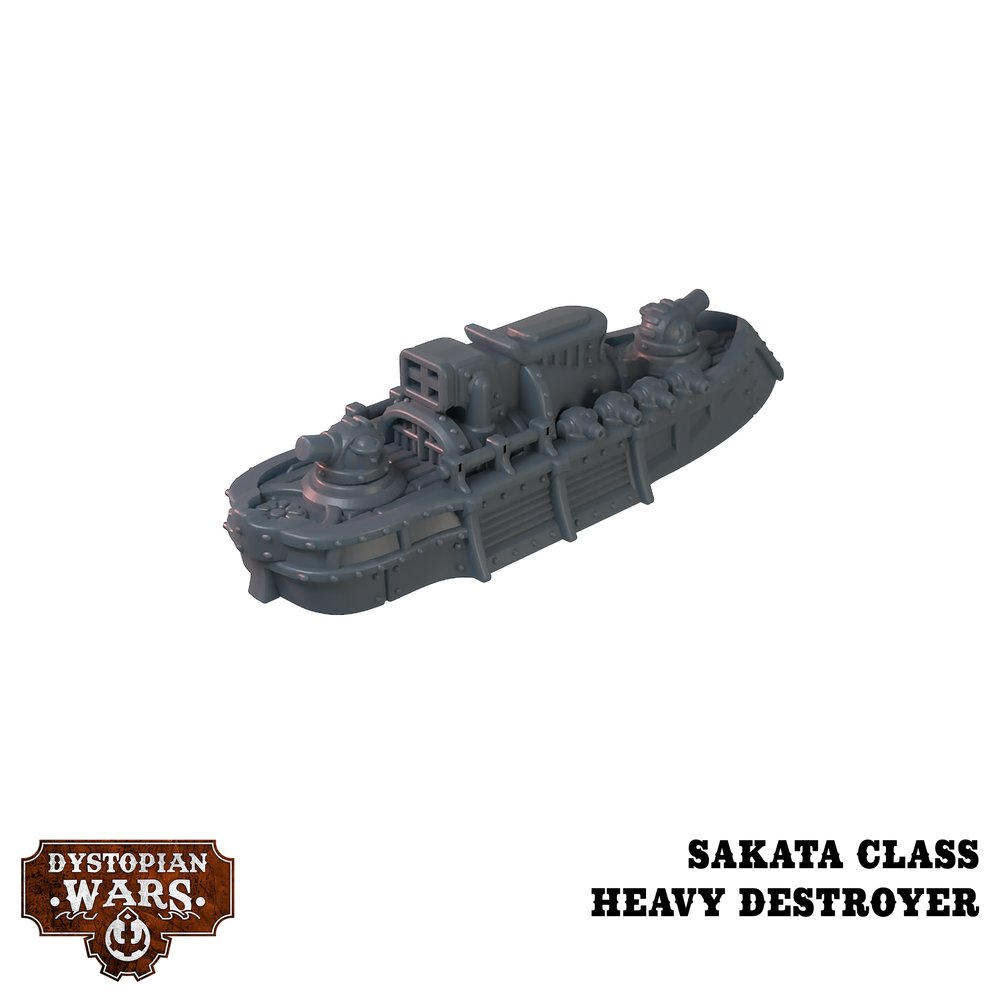 Sakata Heavy Destroyers combine firepower, speed and group tactics to present a formidable and tenacious foe to the enemies of Japan.
View fullsize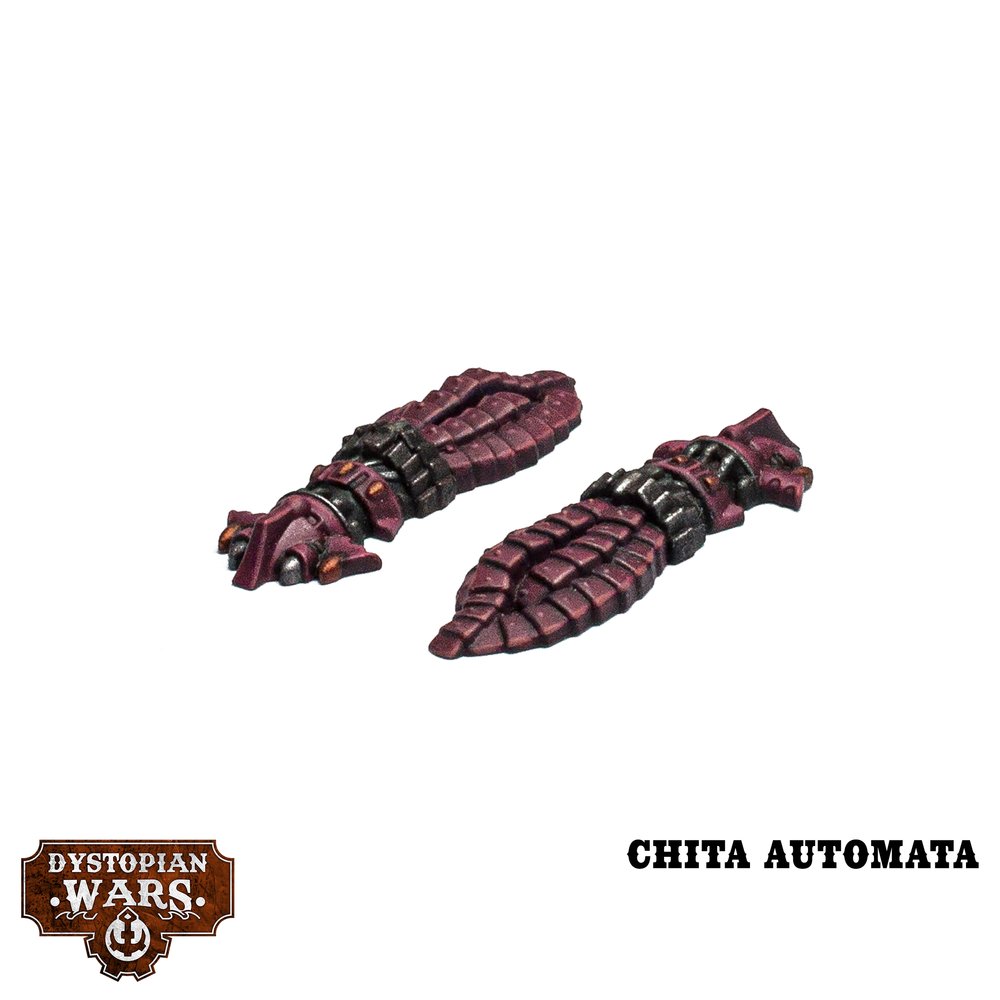 View fullsize
This box contains:
2x Japanese Submersibles (may be built as either Koromodako, Kensai, Ryujin, Mizuchi, Umibozu or Kagutsuchi Class)

2x Chubu Submarines

2x Sakata Destroyers

2x Rin Exosub Tokens

4x Chita Escort Automata
---
Order Exemplar Squadrons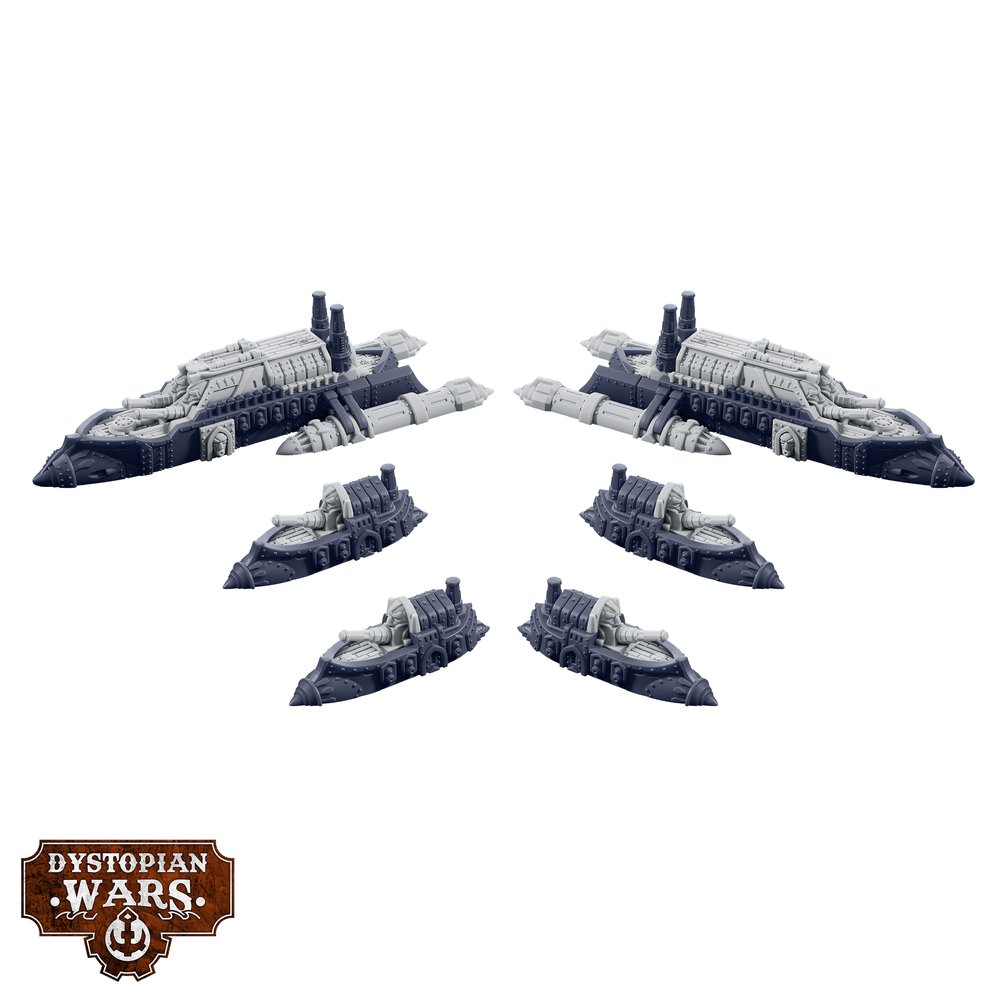 "We thought we were safe. There was only one cruiser, reckoned we'd scared the rest of them 'Sultanas' off. Good work, job done, back home for tea and biscuits. I remember saying to Jonesy what an easy patrol it was. Then I saw it over his shoulder, like a giant mirror with a glowing frame a little ways off the port bow."
"Huge it was, size of a house. Problem was, it weren't a mirror of us, you could see a different ship on the other side. One of theirs. Before we knew it, there was shots coming through. Like a hole in the wall but connecting houses in different streets. I still can't make head nor tail of it. I don't know how I made it. Jonesy didn't. You see one of them portal thingies, move."
– Able Seaman Jack Davies, formerly of HMS Gladstone
View fullsize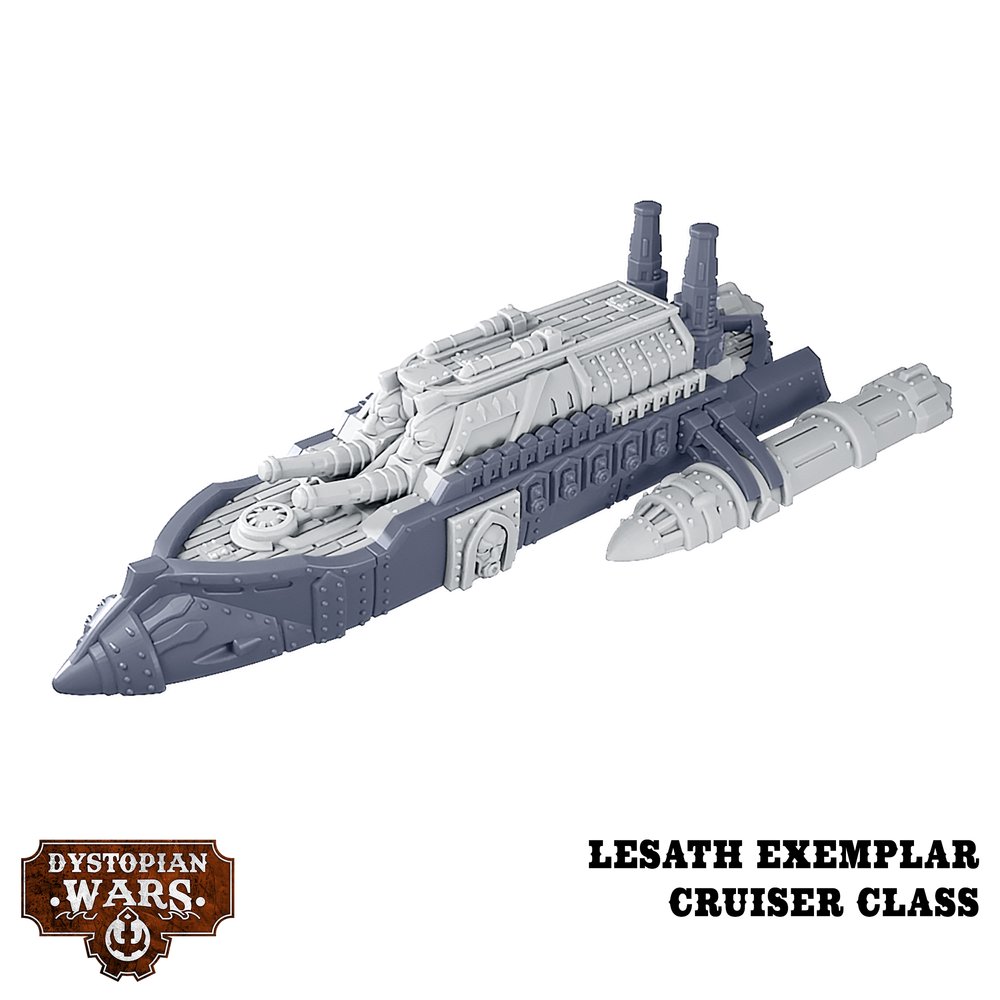 View fullsize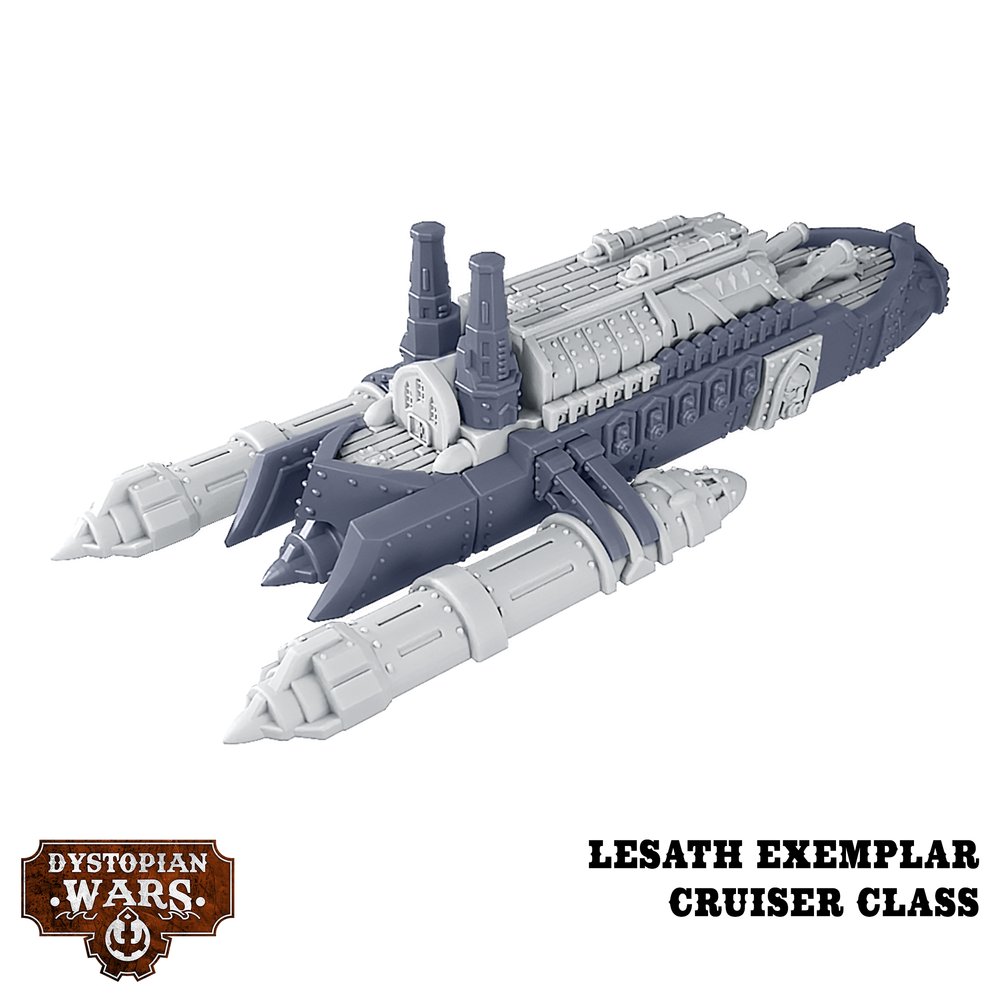 The Lesath Exemplar-Cruiser is often held in awe by the enemies of the Sultanate and rightly so. It contains feats of engineering that might be considered magic by those who had not borne witness to them before.
The bright ray of Judgement Lances that make even Particle Beamers pale in comparison. Portals that allow other vessels to fire through without exposing themselves to enemy fire. Not to mention the expressionless, steel visage of the Cor Coroli than act as marines. Woe betide anyone who believe they stood a chance in an engagement with this ship of the Order.
View fullsize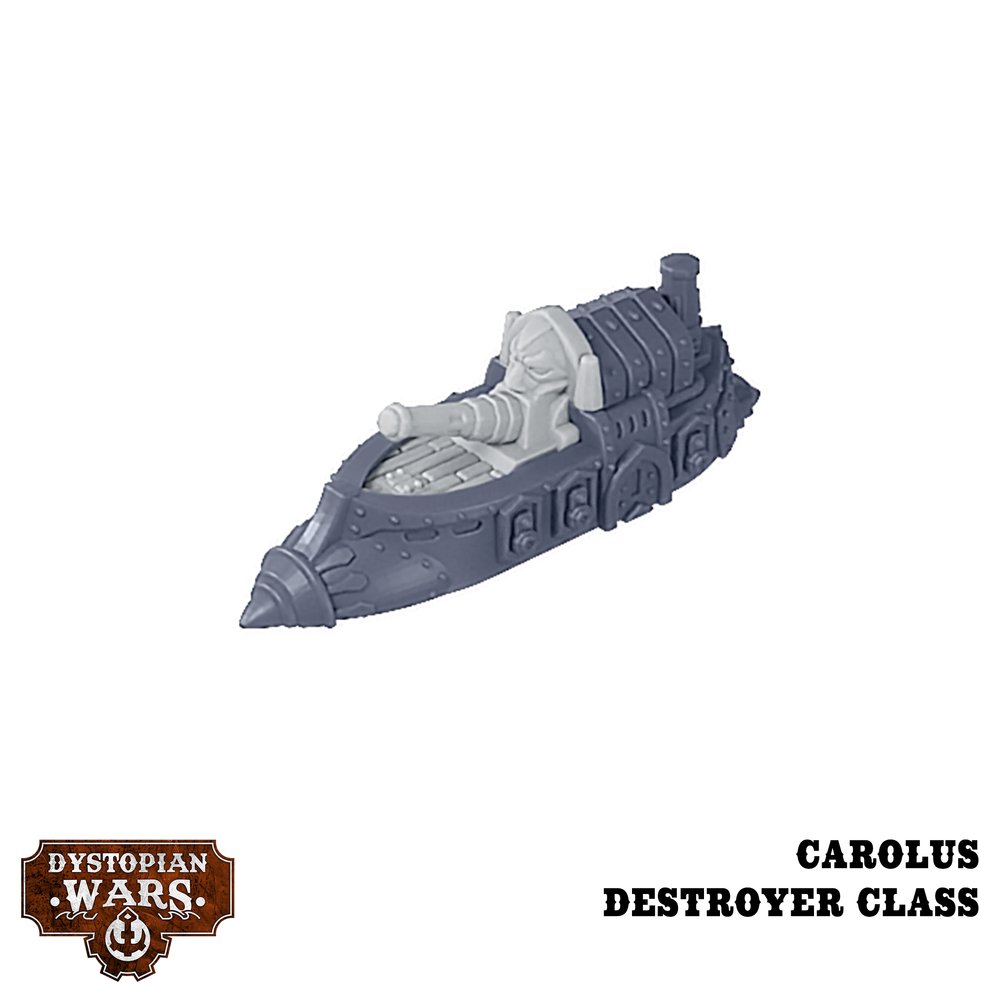 View fullsize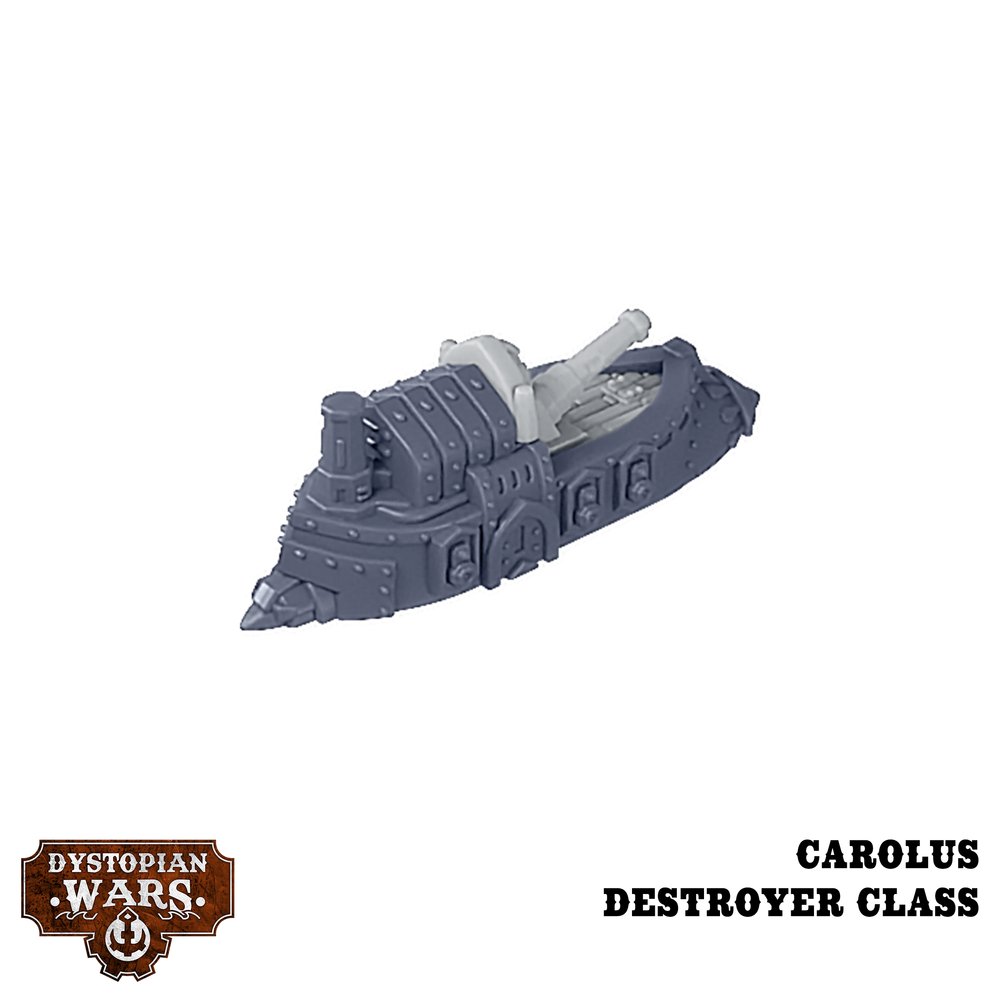 Carolus Destroyers are formidable indeed. Crewed entirely by the devout members of the martial religious group known as the Order, they answer only to Sircan Osman on behalf of the Sultan.
This box contains:
2x Lesath Exemplar Cruisers

4x Carolus Destroyers
---
Which of the new releases are you the most excited for? You can pre-ore all these exciting new products at your FLGS or at Wayland Games Online on the 28th of April 2023.
Make sure to let us know over on our Facebook, Instagram and Twitter and stay up to date with all the new releases right here on the Warcradle Studios Blog.
Powered by WPeMatico